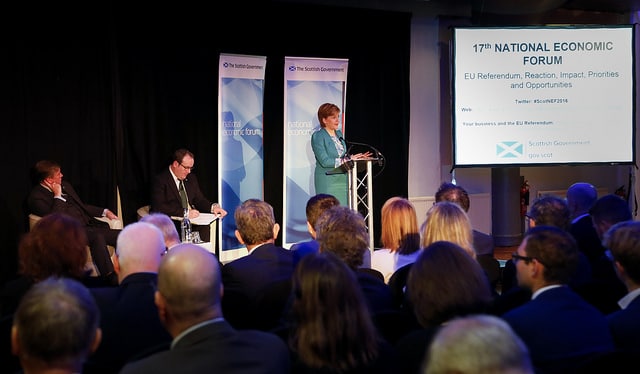 Technology Scotland has been invited to facilitate a discussion group at National Economic Forum, alongside ScotlandIS and the Scottish Manufacturing Advisory Service (SMAs). The workshop is entitled 'Innovation, creativity and digital drivers for industries of the future discussion group' and will take place on 13 December in Edinburgh.
As well as providing an opportunity for new initiatives and partnerships, the National Economic Forum is an important aspect of working towards the Scottish Government's strategy to achieve transformational change and higher sustainable economic growth throughout Scotland. First Minister Nicola Sturgeon will open the event, which will welcome senior figures from across business, the third sector, trade unions, government and the wider public sector meet to debate how to grow Scotland's economy.
Stephen Taylor, CEO of Technology Scotland, will be facilitating the group alongside Polly Purvis, CEO of ScotlandIS, and Nick Shields, Director of SMAs.
Read more about the Forum here.