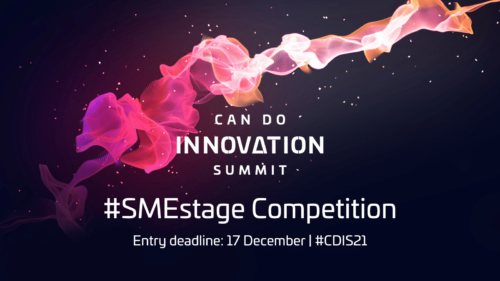 #SMEstage Competition💥
WIN an exclusive opportunity to promote your business to a global audience!
The CAN DO Innovation Summit is offering a limited number of small and medium sized businesses the chance to win a 5 min slot on the CAN DO Innovation Summit's virtual SME Stage on 3 Feb 2021 + 2 days of support with an Innovation Specialist from Scottish Enterprise.
They will be streaming the best examples of innovation from SMEs across Scotland to an international audience of over 800 #investors, #academics, #entrepreneurs and #innovators.
To enter, all you have to do is record a 30-90 second video clip demonstrating how your business is driving innovation through at least one of the routes below:
– Adopting new technologies or processes
– Building progressive workplace practices
– Forming transformational collaborations
Keep in mind the Summit's key themes –
– Journey to a Sustainable Future
– Recovery & Resilience
– Workplace Culture
– Advance manufacturing & Digitisation
– MedTech/Health Innovation
The more relevant to any of these the better!
Entries will be judged by Scottish EDGE, Innovate UK & Scottish Enterprise
DEADLINE – midnight on 17 December
Submit you clip to [email protected]
Visit bit.ly/SMESTAGE for Ts&Cs
Good luck!