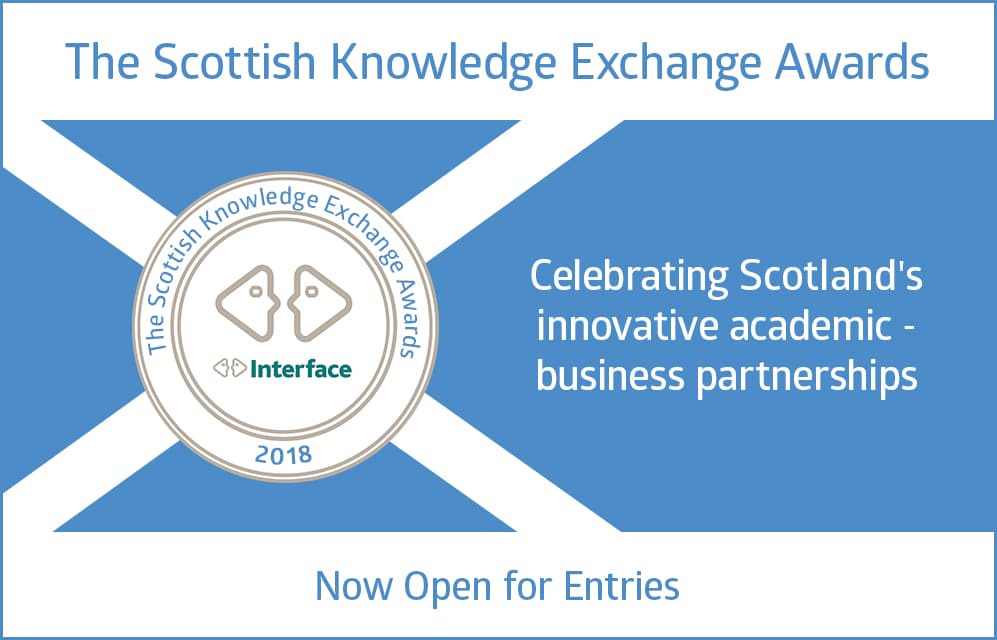 Applications are now open for the Scottish Knowledge Exchange Awards 2018. Interface is seeking the most innovative and successful business-academic collaborations that are happening across Scotland to recognise, reward and celebrate the impacts achieved.
This year's awards see social and environmental impacts celebrated in a new category to showcase the fantastic achievements that contribute toward a better, fairer and more sustainable future. And, for the first time, further education colleges are included in the eligibility for award applications. Scotland's colleges are a key part of the innovation landscape and Interface is keen to recognise their input alongside universities and research institutes as delivery partners for businesses to engage with.
Categories include:
Building Skills through Knowledge Exchange Award
Innovation of the Year Award
Multiparty Collaboration Award
Outstanding Contribution to Knowledge Exchange Award
Social and Environmental Impact Award
Application deadline: 5pm on Monday 27th November 2017.
APPLY