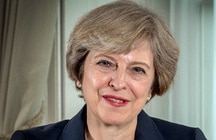 Technology Scotland, Scotland's leading cluster agency for Emerging & Enabling Technologies, is calling for immediate feedback on the UK Government's 12 Point Brexit Plan, announced this week (w/c 16/01).
After hearing a range of concerns from Scotland-based science and technology companies regarding the potential impact of Brexit on business, R&D, and the economy, we are now interested in hearing your htoughts on the 12 Point Brexit Plan.
Please, click the link above to share your opinion with us (anonymously). This is a simple 5 minute, 10 question multiple choice survey. We are keen to collect all thoughts, comments and concerns and utilise our position as a Cluster Agency to report there and lobby on your behalf.
Thank you fro taking the time to share your thoughts with us.
Stephen Taylor,
CEO, Technology Scotland