Interview with Peter McBride of Scintilla: Protecting Innovation
By Enigma People Solutions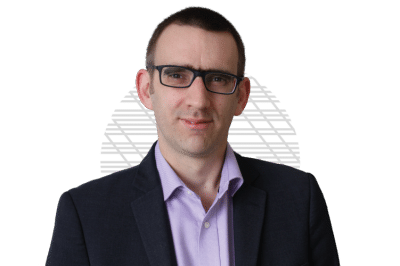 Scotland is well-known as the home to billion pound tech companies, like Skyscanner, but that's only the start of what Scotland's tech industry currently has to offer. The country's strength and depth across software engineering, artificial intelligence, big data and a variety of emerging and enabling technologies is impressive; and it's being noticed. Scotland's position within the technology industry is encouraging more and more start-ups to base themselves here. The profusion of skills in Edinburgh, especially, has led to a growth in the number of tech companies in the city. According to last year's Tech Nation 2017 report, 363 technology start-ups were incorporated in Edinburgh alone in 2017.
With such growth and the huge expanse of innovation happening across Scotland, there has been an upsurge in the need for Patent Attorneys. We spoke to Patent Attorney and Founder, Peter McBride, over at SCINTILLA and asked him all about Patent Attorneys, Intellectual Property and his thoughts on the future of the technology industry in Scotland:
Hi Peter, thanks for chatting to us. Firstly, can you please tell us what a Patent Attorney is and at which stage would you need to approach one? 
"We are specialist legal professionals dealing with protection of innovation.  We obtain patents to protect novel technologies and registered trade marks so that a brand's reputation is safeguarded.  A Patent Attorney has a technical qualification, which is essential as our work requires deep technical understanding of our clients' technologies.
Intellectual Property (IP) is a key strategic area for any innovative company and should be considered as early as possible!  It is a vital area to research when you start up a business, and its protection should be an ongoing process that is continuously improved.  Each project should be assessed at an early stage, to make sure you can take advantage of all available options and can implement the right strategy……..