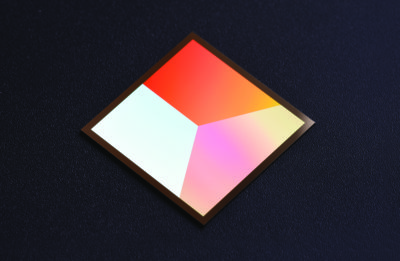 gMOT Grating
Kelvin Nanotechnology (KNT), an advanced photonics and quantum component company, announces release of a new grating chip, gMOT. A compact grating Magneto-Optical Trap Chip for the generation of Ultra Cold Atoms of 87Rb. The grating can trap over 10 million 87Rb atoms, with atom clouds denser than 1010/cm3, cooling below 40 µK.
The microfabricated gMOT enables laser cooling with a single laser beam while significantly simplifying optical access requirements and reducing cost.
Applications are in quantum technology research.
More information on the gMOT grating can be found at www.KNTnano.com/gMOTgrating
About Kelvin Nanotechnology (KNT)
Kelvin Nanotechnology (KNT) is an internationally recognised provider of advanced photonics and quantum components. Founded in 1997 and based in Glasgow, Scotland; KNT has built up an extensive global blue-chip customer base and provided services in over 20 countries worldwide.
Proud to be one of the first suppliers of miniaturised quantum components in the market, producing 3D ion traps, grating MOTs and specialised DFB lasers for worldwide customers. We drive forward innovation in the fabrication of quantum components to support quantum systems for: information processing and computing, chip scale cold atom systems, sensors, high precision timing and navigation.
We are an established comprehensive photonic fabrication service provider for diverse market sectors, and a qualified supply chain partner for multiple global product lines. For further information please visit www.KNTnano.com
For more info on this product release contact:
Dr Alka Swanson, Vice President Sales and Marketing
+44(0)141 330 2868 (Direct), [email protected]