Technology Scotland announces the publication of its first Annual Report for the year 2016.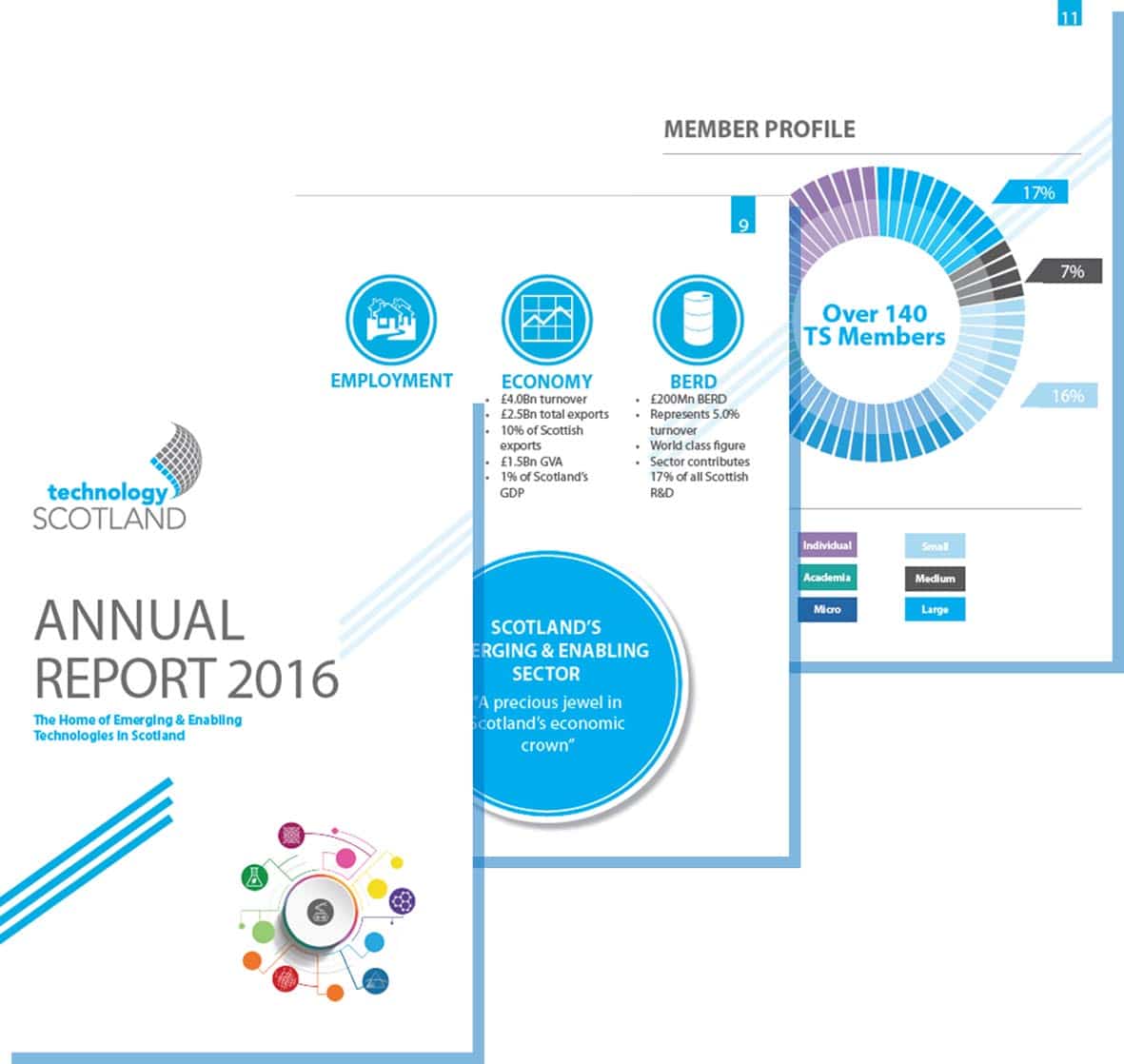 During 2016, Technology Scotland made important interventions to build and drive this community, bringing events and workshops to Scotland and making important connections with international partners to highlight our Emerging & Enabling (E&E) sectors.
We are now pleased to announce that the Annual Report 2016 is available to download for free.

The report includes relevant information on some of the work Technology Scotland has undertaken in 2016; its successes, events, memberships, and plan to improve and grow in 2017.
Since it's launch in August 2015, Technology Scotland has evolved significantly as an organisation, both in focus and approach. The uncertainties associated with the recent seismic shifts in the political landscape will pose a number of challenges to our sector. Together, our community must respond to these challenges by leveraging all available assets, including industry associations such as Technology Scotland.

We are now working on an exciting program of events for 2017, as detailed in the Annual Report, as well as planning a number of Scottish capability maps, directories and other collateral to help the Scottish E&E community.
Meanwhile, we would encourage you to make full use of our Annual Report to  find useful information on the Scotland's E&E Sector, Technology Scotland's members and partners profile, the active SIGs and much more.
We firmly believe that by working collaboratively, as part of a vibrant technology community, we can improve the future landscape for all our members. With the myriad of global challenges facing Scotland's technology companies, we urge you to join us to make it better!
To find out more, please visit our membership page.
---
To download the Annual Report 2016, please complete your details below and you will be directed to the file:
Grant Rollo
2020-04-21T13:59:20+01:00
Share This Story, Choose Your Platform!