Join us for our 6th Technology Scotland Annual Dinner 2022 and celebrate the achievements of our sector.
The Technology Scotland team are pleased to announce that tickets are now available for our 6th Annual Dinner, taking place on Thursday 17th November, this time at a new venue, the Grand Central Hotel in Glasgow City Centre.
This event is the biggest in our calendar and welcomes around 200 attendees from across all three of our networks for an evening of networking and celebrations, creating new connections and helping to solidify those already established.
It's a great opportunity to catch up with colleagues old and new from across the sector, enjoy an evening of celebrations with your team, and recognise the great work happening across the Technology Scotland community.
Here's a taster of what to expect on the evening:
Welcome drink on arrival and networking drinks reception
Opportunity to hear from Suzie Imber, our engaging after-dinner speaker
A fantastic three course meal with wine
Plenty of time to network across the evening
Meet our after-dinner speaker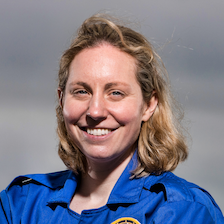 Associate Professor of planetary science, Suzie has climbed some of the world's highest and most challenging mountains, programmed supercomputers, helped develop space tourist training programmes, and won the BBC's search for a future astronaut. Covering everything from satellites to teamwork, the future of science to dealing with risk, she looks at the lessons from all aspects of her work. Read more about Suzie
Sponsorship
Interested in raising the profile of your organisation within the Technology Scotland community? Become a sponsor of our Annual Dinner and position your organisation in front of a range of key players with our sponsorship opportunities. Find out more.