Technology Scotland announces the publication of its latest Annual Report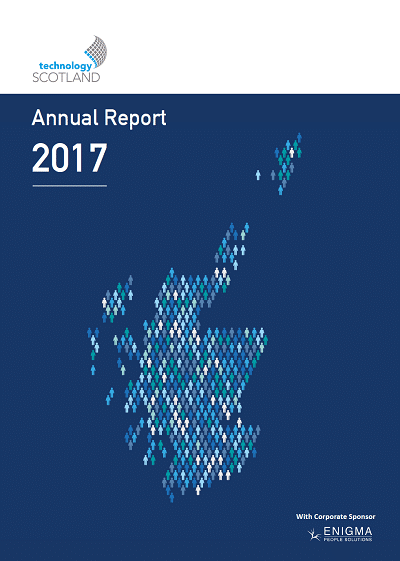 Over the last year, Technology Scotland has grown significantly, exceeding the milestone of 100 corporate members in the last month. Through their support and cooperation, we have expanded our activities considerably. Between our two Special Interest Groups – The Scottish Optoelectronics Association and MaaS Scotland – we held over 25 events, workshops and forums in 2017, comprising over 1200 participants and building a network of over 1700 individuals.
Key highlights include:
• Hosting a Scottish Photonics Reception at Holyrood
• Becoming a delivery partner on the BEIS Science and Innovation Audit
• The launch of MaaS Scotland and subsequent publication of the MaaS Scotland White Paper
• Facilitating a discussion group at the National Economic Forum
• Trade Missions to Germany in both Photonics and Smart Mobility
• Delivering Technology Scotland's first Annual Skills Survey
…and much more!
We encourage you to download the report below to read more about our activities and members, as well as our plans for the next 12 months.
Complete the form to download the report
Grant Rollo
2021-07-05T15:35:01+01:00
Share This Story, Choose Your Platform!