Technology Scotland recently caught up with our member, Worldline, for our Member Spotlight series. We find out about the work Worldline do, their latest developments, why they joined Technology Scotland, what their future vision for MaaS is, and much more!. Take a look below and get to know Worldline.
---
What does your organisation do?
Worldline is a world leader in the payments and transactional services industry, with a global presence. We design and operate successful digital payment and transactional solutions that provide secure payments and trusted transactional services along the entire payments value chain, enabling sustainable economic growth. Our solutions are environmentally friendly, widely accessible, and support social transformation. We are at the forefront of the digital revolution that is shaping new ways of paying, living, doing business and building relationships, empowering customers, and supporting social change. Operating in 50 countries worldwide, we have over 45 years of expertise in payment systems, and our 20,000+ employees are driven by a commitment to innovation, excellence, cooperation, and empowerment. We operate across the full payment services value chain through four global business lines: Merchant Services; Terminals, Solutions & Services; Financial Services and Mobility & e-Transactional Services.
As part of the Mobility & e-Transactional Services Worldline has a specific focus on Transport and specifically the future of transport. We focus on social and environmental factors that most impact those who rely upon public transport.  Worldline has a focus globally on Mobility as a Service, Account Based Ticketing, and Open Payments as enablers to reaping the benefits of a more customer centric transport system. In the UK, Worldline has a deep-rooted history within the rail industry, supplying ticket retailing solutions, rail operations, and running the rail settlement system (LENNON) for RDG. This experience in rail gives us both experience and expertise to tackle some of the major complexities in achieving a true Mobility as a Service.
Could you share some recent developments within your organisation?
Worldline through its acquisition of Ingenico is now set to further accelerate the development of the European payments industry, helping to transform the global digital payment ecosystem and advance the electronic payments revolution. This acquisition has seen the combination of two major transport players globally and the formation of a unique strategy to push the boundaries for the future of payments and data with transport. The combination of two transport suites and products such as Worldline Tap 2 Use and Ingenico Op2Go helps position Worldline as global leaders in ABT and Open payments.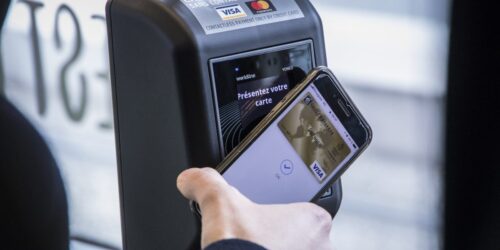 Over the last few years, Worldline has successfully deployed a number of innovative mobility-focused projects across France, this includes the deployment of Worldline Tap 2 Use across the city of Dijon, the MaaS Platform being deployed across the city of Grenoble, and the latest WL Tap 2 Use deployment across the city of Lyon, which will see 4000+ validators across the city. We are also currently delivering a mobile centric account-based payments platform across multiple modes in Paris, which will enable Mobility as a Service. The delivery of this has a roadmap spanning 8 key phases, running over 7+ years and is due for completion in 2025.
Worldline UK & I has also just relaunched its train ticketing app, Redspottedhanky. The relaunch of this application is helping Worldline to drive forward innovative technologies from a ticket retailing perspective to help drive a customer-centric railway & journey. Redspottedhanky now includes the roundup feature , in which the customer can round up the price of their ticket to support charities as they recover from the impact of the Pandemic and decreased fundraising revenues. The first charity to receive the benefit of this top up is Railway children, you can find out more here.

Why did you join Technology Scotland, and more specifically, MaaS Scotland?
The MaaS Scotland network is at the heart of driving behavioural and environmental change in Scotland and setting an example to the rest of the world on how it is done. This is something that can't be implemented in silos, the whole of the transport industry and its suppliers need to work together. MaaS Scotland successfully acted on its word in terms of funding and driving forward pilot for Mobility as a Service to make Scotland one of the leading counties in this field.  Worldline recognises the fantastic work MaaS Scotland has been doing, which is helping to drive forward projects in Scotland and globally, this work is critical in pioneering the way to a clear, more accessible transport network. This has built up a reputation for MaaS Scotland as one of the leading bodies and at the forefront of conversation to pioneer enablers to transport to help to drive change & innovation within the sector along with having a flurry of benefits to the customer. We at Worldline feel that with our extensive payments expertise and deep-seated history in transport and rail, bring some real value to those discussions. But we understand we don't have all the answers, we need to be BOLD and we need to work together, with partners to drive the change that the industry needs. We see MaaS Scotland as a hub for sharing ideas, challenging each other, and piloting solutions to great the best possible outcomes for customers.
In your opinion, what is the future of transport?
It's already a cliché, but the post-COVID world will see transport in the UK emerge with both challenges and opportunities. The challenges will be many, including getting customers back into public transport in numbers whilst maintaining a safe environment; ensuring that an efficient and affordable public (and shared) transport network plays a central role in leveling up and enabling true social mobility across the country, and making sure that public transport is doing whatever is needed to support the green revolution.  But at the same time, the last 15 months have presented us with unprecedented opportunities – Williams -Shapps and the strategy has created the prospect of an integrated rail and bus network, run for customers, and at the centre of new transport system that could boost economic growth for the country.  MaaS has long promised benefits for individuals and society, but has been slow in taking off – the pandemic has unintentionally created the conditions to boost the emergence of a true MaaS ecosystem in the UK, if we are bold enough to take it.
What do you think the immediate challenges for MaaS are?
We see the biggest challenge is that we happily recognise the benefits of MaaS but then fail to act decisively to realise them. We have made some progress but nowhere near enough, and that is, collectively, our fault.  So how do we address that?
Firstly, if government wants to reap the huge environmental and societal benefits that a true MaaS ecosystem could bring, then give an individual the funding to influence and change at a national level, and the power to make decisions on a national basis. Implementation has to stay at a regional and local level, but the legislative action necessary – and the funding to effect widespread changes – is a national responsibility.
Secondly, the key to success is to share data across society to dramatically change how transport ecosystems operate, and to put the customer right bang at the centre of the picture.
Thirdly, let the private sector do what it does best with technology, create the conditions for its success, do not restrict it with overbearing regulation and paranoid control, but make sure it abides by the highest standards of trust and security, so people will be willing to give up their data knowing it will be used for their and for society's good.
And lastly – LET'S BE BOLD. The pandemic has given us the opportunity to make serious and long lasting change – we HAVE to take it.