The journey to a sustainable future is a highly important one, not just across Scotland, but across the whole world.
Ahead of the upcoming COP26 meetings being held in Glasgow in November, we are running a weekly blog series exploring the role of technology in achieving net zero with our Technology Scotland members.
Across the coming weeks, we will be hearing from a wide range of our members on a variety of climate focused topics; taking a deep dive into some of the innovative products created to combat climate change with project focused blog pieces as well as thought-pieces where we will hear from industry experts on the future of technology and its potential applications as we move forward towards a more sustainable future. Plus lots more!
This week we hear from Steve Cassidy at Fuse Mobility on a range of their MaaS projects and how they are helping people to make more informed, sustainable and overall better transport choices across Scotland. Steve also shares some insights on the game-changes for the future of MaaS.
There have been many discussions with my friends recently about climate change. I decided to ask them directly what they're doing to tackle it.
I thought it would help me think about COP26, this blog, and the future of the world. I also thought it may lose me some friends.
There has been a standard pattern in our conversations: defensiveness ("I recycle – why, what do you do!?" [fold arms]) through to the enormity of the task ("Really, what's the point of my actions – have a chat with Jeff Bezos" [He is not currently a friend BTW]).
Then the conversations usually enter a lovely discursive and open phase: ideas for actions, barriers to these actions, and ways to tackle these barriers. From really knowing your carbon footprint (REALLY knowing with accurate, validated and trusted data) and being told of easy options to reduce it, through to being told what local food is available and where (no need for blueberries from Peru) all the way to understanding exactly what non-car-based options exist and making them easy to use – perhaps linked to carbon credits for sustainable behaviours.
My conversations have confirmed two central tenants:
I am convinced that people want to do the right thing. People need to know what they can do and it must be easy. People want to play their part.
Excellent integrated mobility matched to your lifestyle (and aspirational lifestyle) can really change the world.
These tenants really help explain Fuse Mobility.
The Fuse Mobility as a Service (MaaS) Platform enables journey planning, payment and booking across transport modes. On top of the Platform, we deliver apps and services with our client health authorities, tourist partners, colleges and hospitals. We make mobility work for their patients, their students, staff, visitors and citizens. This delivers on their policy objectives and promises. Excitingly, these services can make new policies deliverable.
Tactran ENABLE Project
A region-wide deployment of the Fuse MaaS Platform enabling three focussed services.
GoNHS Tayside
An easy to use and personalised web-based journey planner for visitors and patients to Perth Royal Infirmary. Designed with patients to reduce anxiety and increase confidence in travel and open up sustainable modes. The journey planner also integrates community transport car schemes in the region. Staff are empowered by being able to signpost patients' queries to Go NHS Tayside.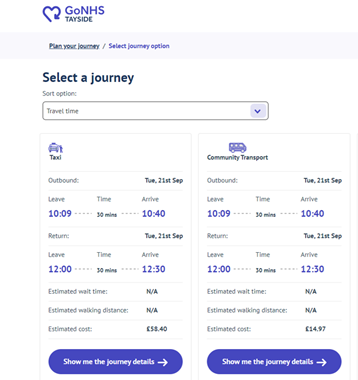 Loch Lomond and Trossachs National Park Journey Planner
A native App, WebApp and widget which enables planning, booking and payment across travel modes. It's designed to encourage the use of sustainable modes where practical. A carbon calculator is embedded in the service and DRT booking will be possible in Stirling very soon.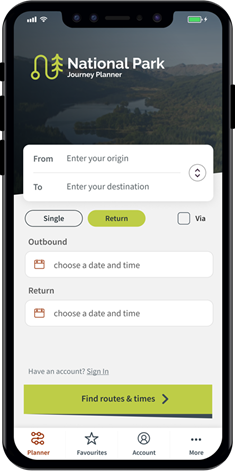 myD&ATravel
This native App is available for staff and students at this multi-site college. It's been launched to increase confidence in shared and sustainable modes and is a strong addition to the full student experience. The user account allows personalised prices and multiple mode booking and payment.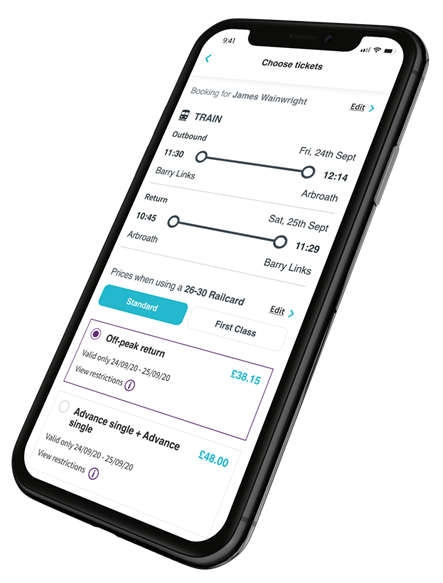 GoABZ
A native App for personalised journey planning in Aberdeen, built on extensive co-design and policy appraisal. The App integrated the city's Urban Traffic Control Open Data Service and further developments are planned in the booking and payment areas. In addition, GoABZ now hosts and integrates the Council's walking trails and points of interest. These will be used to promote sustainable journeys back into the city centre, promote active travel and aid tourism.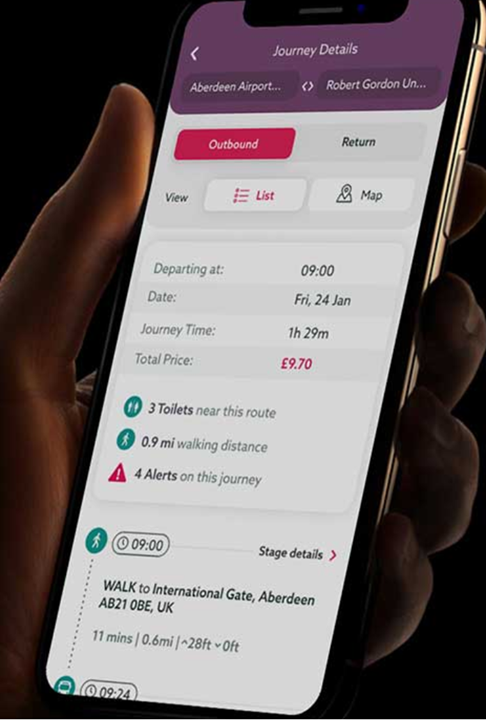 Fuse Mobility – our software, design process and approach to user acquisition – is built on many years of talking to people about their transport and the lives and the pains they experience. It is built on a drive to deliver sustainable transport. The team's background is in public transport, transport technology, innovation, user centred design and digital transformation. We have always been committed to supporting the transition from car use – from our first MaaS prototype in 2013 (Car Freedom: a membership service for older people who give up the car) to the launch of NaviGoGo in 2017– Scotland's first MaaS pilot which was designed by young people for young people.
But so what. That's all lovely, but at COP26 there will be some BIG discussions about BIG targets: where does Fuse Mobility fit in? Can we really play any significant part in tackling the existential crisis we all face?
Well, COP26 is about commitment to change. Below COP26 is the complex system in which we live. We believe we are part of an ecosystem in which systemic change is possible.  Locally in Scotland, the MaaS ecosystem—hosted by Technology Scotland's network, MaaS Scotland – is strong and vibrant.  Current MaaS pilots are being implemented and there is a strong move to share learnings and approaches. This is a real opportunity.
At Fuse Mobility in particular we see some specific game-changers for MaaS and our contribution to systemic change in the coming months, covering:
New ownership and governance models;
Novel techniques for user acquisition and engagement;
Exploiting new policy initiatives that are to be implemented during 2022.
All of this will be possible through our work with our clients, partners and the mobility ecosystem throughout Scotland and beyond.
It is a critical time. In his recent book The Ministry of the Future, Kim Stanley Robinson tells a scary but hopeful environmental story set in the future. Looking back to today our current decade is termed The Trembling Twenties: a time when different and anxious ways of thinking were all vying to emerge and create a sustainable path for the future. Just as Fuse Mobility's products and services aim to make sustainable travel easy and reduce anxiety, we trust that our own conversations, actions, and that of the sector as a whole, will play its part in making the Twenties not Trembling, but a time of confidence, knowledge and change – a fulcrum in sustainable, accessible and just travel. We also trust we will make more friends and collaborators to make this happen. Not sure about Jeff Bezos though…
For more information please visit www.fusemobility.co.uk
Or join in our conversations and news at
LinkedIn: https://www.linkedin.com/company/fuse-mobility/?viewAsMember=true  
Twitter: https://twitter.com/fusemobility