Technology Scotland is delighted to announce Scintilla IP as its newest Corporate Sponsor as of 1 July 2018.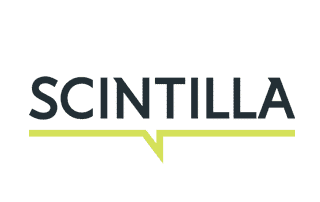 Technology Scotland is delighted to announce Scintilla Intellectual Property Ltd. as its newest Corporate Sponsor!
Founded in 2013, Scintilla is a dynamic new intellectual property company, focussed on putting clients' interests at the heart of their practice. The team's industry expertise and innovative approach helps inventors and technologists create a range of strategies to protect their IP, with the highest professional standards, whilst providing a truly collaborative experience.
Working in sectors including electronics, the physical sciences, software and mechanics, there are strong synergies between Technology Scotland and Scintilla, and we're proud to be associated and working with a local company who is a vocal advocate for the Scottish Technology Sector.
Scintilla has been actively supporting Technology Scotland's events and workshops from our first design workshop in 2016, to our recent MaaS Scotland Annual Conference in June 2018, and we are now delighted to formalise the partnership.
We are excited to welcome Peter McBride, Patent Attorney and Founder of Scintilla, to the Technology Scotland Advisory Board. The Advisory Board is comprised of some of the leading figures in Scotland's technology industry, and the board is looking forward to having the benefit of Peter's knowledge, insight, and expertise.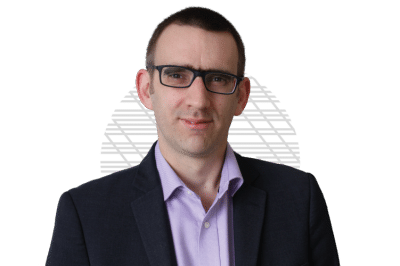 Peter McBride, Founder of Scintilla, said, "Scintilla is a founder member of Technology Scotland and we are delighted to have the opportunity to become corporate sponsors and deepen our involvement. The Technology Scotland team have an incredible enthusiasm and drive to represent and assist the Enabling Technology sector and we are excited about playing a part in supporting them.
Our own perspective of the Enabling Technology sector comes from our team of electronic engineers and physicists who provide the in-depth expertise needed to effectively protect our clients' technical innovations, and from advising a mix of large corporations, Universities, and SMEs which gives us valuable insights into how innovation works in different contexts.
We very much look forward to sharing our insights and ideas with the Technology Scotland community for the benefit of everyone!"
Stephen Taylor, CEO of Technology Scotland said, "We are delighted to welcome Scintilla as a Corporate Sponsor of Technology Scotland. Companies working within the £4Bn Scottish Enabling Technology Sector are responsible for around 20% of all R&D spend in Scotland, making it one of the most creative, dynamic, and innovative industrial ecosystems in the Scottish economy. Our members develop a huge amount of IP, and through this new relationship, Technology Scotland members can enjoy improved access to Scintilla and their refreshing approach to IP protection.
We very much look forward to working with Scintilla on our joint mission to help the Scottish Technology Sector flourish!"