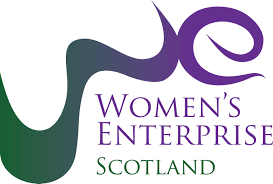 Technology Scotland are delighted to be partnering with Women's Enterprise Scotland on their latest venture, 'WES100', a programme which will bring 100 men and women together to unlock the economic benefit from greater gender-balance in the workplace. Technology Scotland will be identifying potential participants from Scotland's Enabling Technology Sector. Just this week (28/05), Mark Logan, former COO Skyscanner, joined WES as the first male ambassador: https://www.thetimes.co.uk/article/scots-businessman-joins-gender-equality-crusade-cgkfhbvkd
The programme is free to attend and will deliver training in leadership and boardroom governance to women in the technology sector in Scotland. The training will support participants to progress their career via boardroom insight and experience, in addition to boosting individual leadership capability. The programme will comprise of 4 single day sessions delivered over 9 months. In between the training sessions, participants will be able to access digital based support.
After the first training session, participants will hold a round table discussion with their workplace colleagues (both male and female) to identify one action they can collectively deliver to improve diversity and inclusion in their workplace. An action plan will be prepared and delivered with their colleagues over the 9 months. At the final session of the course, each participant will present their action plan and delivery. A networking celebration event will be held at the end of the session with each participant inviting 4 of their round table colleagues to attend.
Research by Mackinsey, Catalyst and the International Monetary Fund, consistently shows that gender-balanced boards and senior leadership teams produce better business results. Yet according to research by Close the Gap, just 10% of senior managers in science, engineering and technology are women. Participants in the WES100 programme will gain new leadership skills and have the opportunity to apply those skills in the workplace by leading round table discussions. There will also be opportunities for participants to gain a board role and apply their new skills in that way. Many organisations, including third sector organisations, would welcome a board member with tech skills and WES will provide support to identify board opportunities.
The WES100 programme will be hosted by Dentons Law Firm, 1 George Square, Glasgow and the 4 training sessions will be held on the following dates:
2018
June 25th
October 2nd
November 14th
2019
February 6th
Participants are expected to attend all 4 training sessions. To book a place email [email protected]