Technology Scotland (TS), the leading Cluster Organisation for Key Enabling Technologies in Scotland, is thrilled to announce a new partnership with the European Photonics Industry Consortium (EPIC).
As part of this partnership, and only until 30th August 2016, all fully paid Technology Scotland members can take advantage of a 50% discount on their first year of EPIC membership and access the full range of benefits of both associations.
"We're thrilled to have partnered with EPIC to offer our full members this significant discount" said Stephen Taylor, CEO of Technology Scotland. "EPIC has extensive experience driving the European photonics community and, combined with Technology Scotland's activities across all Key Enabling Technologies, this partnership will provide members with significant networking opportunities, extensive local and European supply chains, and additional benefits, including access to EPIC's market studies and technology reports at no charge".
This offer is open to any size company or organisation. For a start-up up or micro company, membership of both associations would secure a saving of €250 on their EPIC membership, whereas the largest, multi-national companies can save some €3000 on their EPIC membership.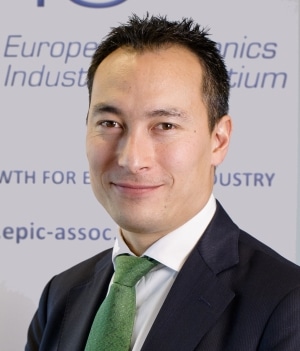 Carlos Lee, Director General of EPIC, said: "I am pleased that Technology Scotland is a member of EPIC and committed to engaging its network in the technology and business opportunities offered by one of Europe's key enabling technologies 'Photonics'. If you too are interested in joining our active industry association, we are pleased to extend a 50% discount on your first year of membership".
To take full advantage of this offer, organisations must sign up for full, regular Technology Scotland membership by 31st December 2016.
Organisations can join Technology Scotland via the website form or by emailing Emma Dixon at [email protected]
Technology Scotland members who wish to take advantage of this offer, should submit a completed EPIC application form via Technology Scotland. We will then confirm member status and send the accredited EPIC application form to EPIC. Only forms which have been sent in this manner will qualify for the EPIC discount.
Make sure to follow us on Twitter and LinkedIn for future updates.