Technology Scotland is delighted to announce Enigma People Solutions as a continuing Corporate Sponsor for the 2018-19 year!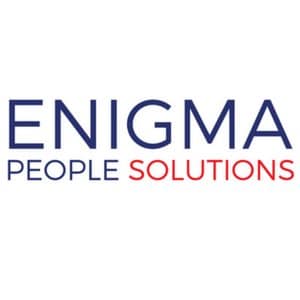 A multi award winning recruitment consultancy, Enigma People Solutions has a wealth of expertise in delivering exceptional recruitment services and solutions to some of industry's biggest challenges. The team's quality service and genuine interest in their client's brand, culture and people is what sets them apart, offering an innovative, tried and tested recruitment process that attracts some of the most highly-skilled and sought-after talent in industry.
Working in sectors including electronic, photonics, semiconductors and software development, there are strong ties between Technology Scotland and Enigma People. Since 2016, we have worked together to build strong relationships across the Enabling Technology Sector here in Scotland and further afield. We're very proud to be associated and working with a company who is a vocal advocate for the Scottish Technology Sector, and an essential component to its growth.
Enigma People has been supporting Technology Scotland since its first year of inception, recognising early on the value of bringing the sector together to collaborate, innovate and create long-lasting relationships. From our first design event in 2016, to becoming our continuing Corporate Sponsor in 2018, Enigma has been involved every step of the way, offering support to industry in our Photonics Working Groups, assisting with the development of our latest network, Design Network Scotland, and actively attending our events and workshops.
We are also delighted that Ben Hanley, Founder and Director of Enigma People, will continue to take a place on the Technology Scotland Advisory Board. The Advisory Board is comprised of some of the leading figures in Scotland's technology industry, and the board is looking forward to having the benefit of Ben's knowledge, insight, and expertise. 
Ben Hanley, Founder and Director of Enigma People Solutions, said, "It's such an exciting time to work in the technology industry. There are so many positive innovations, initiatives and developments commercial successes at the moment but there are still significant challenges within the sector that we need to overcome in order to sustain growth; most notably around education, inclusion, investment, funding and the talent pool. I'm excited to continue our sponsorship of Technology Scotland, highlighting the fantastic work they do to support our Enabling Technology Sector and working with them to promote their special interest groups; the Scottish Optoelectronics Association, Mobility as a Service Scotland, and the newly launched Design Network Scotland."
Stephen Taylor, CEO of Technology Scotland said, "We are delighted that Enigma People Solutions has chosen to extend their sponsorship of Technology Scotland, becoming an official partner for the second year running. Although companies working within the £4Bn Scottish Enabling Technology Sector are responsible for around 20% of all R&D spend in Scotland, the well-documented skills gap in Scotland and across the UK is one of industry's biggest challenges. Through this relationship, Technology Scotland members can enjoy personal access to Enigma People and their innovative recruitment process, allowing them to attract and retain the best talent possible and ensuring continued growth. We very much look forward to working with Enigma People on our joint mission to help the Scottish Technology Sector flourish!"
Read more about Enigma People Solutions