SDI Funded Photonics Trade Mission
Now Open to Scotland-based Companies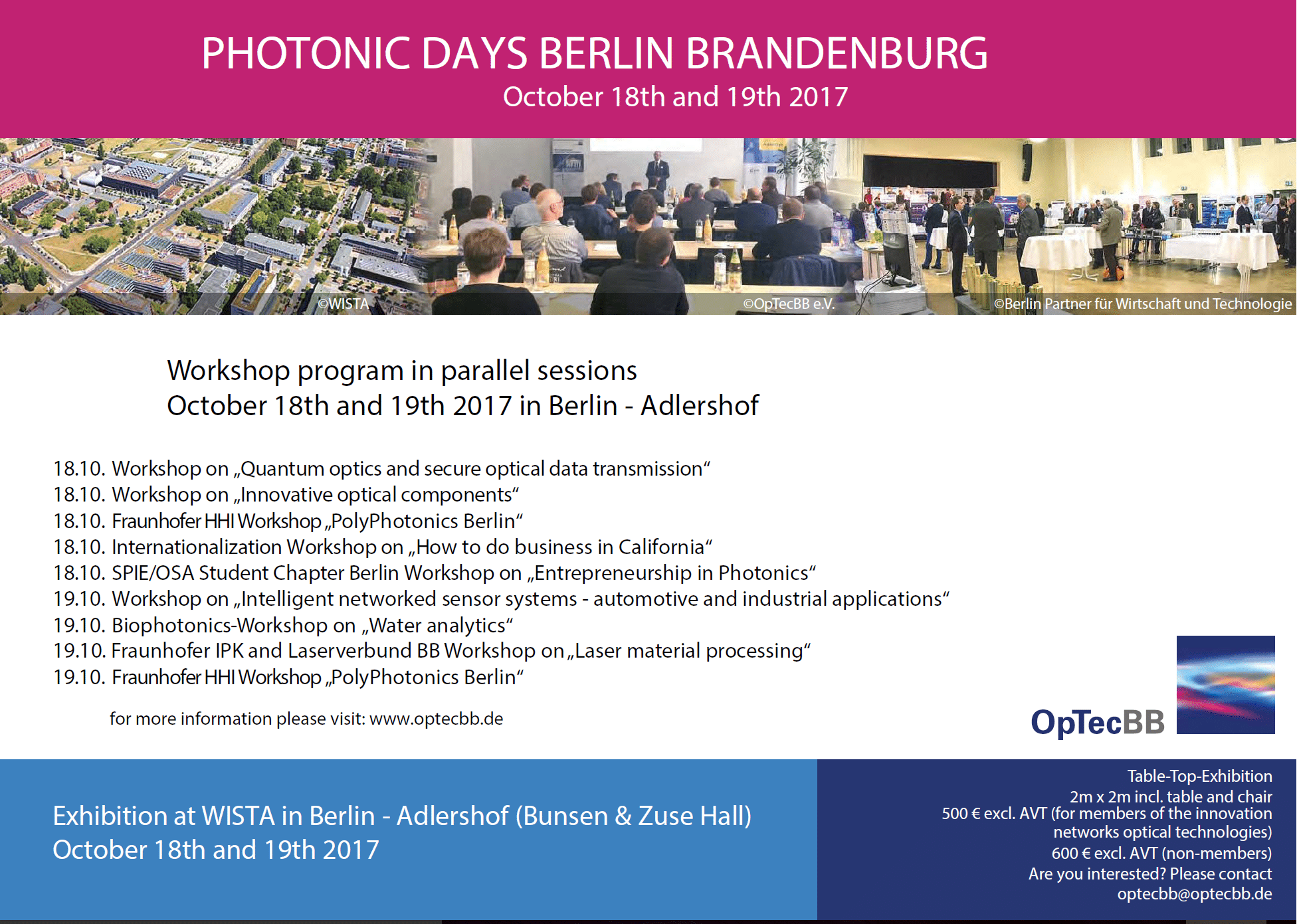 Recent research by the European Technology Platform, Photonics21, shows that Germany is Europe's largest Photonics market, representing 41% of all European Photonics production. Comparing this to a UK figure of 9.9%, it is easy to see why Germany has become the key European Export Market for the Scottish Photonics Sector.
Coupled to this, the Scottish Government has identified Germany as a key trading partner and in 2016 announced the creation of an Innovation and Investment Hub in Berlin, designed to raise Scotland's profile in Germany, promoting collaboration and cooperation between Scotland and Germany in a number of areas.
With this in mind, Scottish Development International, in partnership with the Scottish Optoelectronics Association and OptecBB,  are supporting Scottish companies wishing to attend the upcoming 'Photonics Days Berlin Brandenberg' Event, a key discussion and networking platform, to be held in Berlin on 18th and 19th of October (details attached). As part of a Scottish Photonics Trade Mission, SDI will provide funding for a limited number of exhibition spaces worth 600 EUR each. Participating companies will be required to cover travel and accommodation costs.
Funding is limited and will be awarded on a first come, first served basis. This initiative represents a fantastic opportunity to participate in a part-funded Trade Mission to one of the Scottish Photonics Sector's key export markets. Interest is likely to be high so please contact Alastair McInroy, Senior Programme Manager at Technology Scotland, as soon as possible for more details ([email protected]).