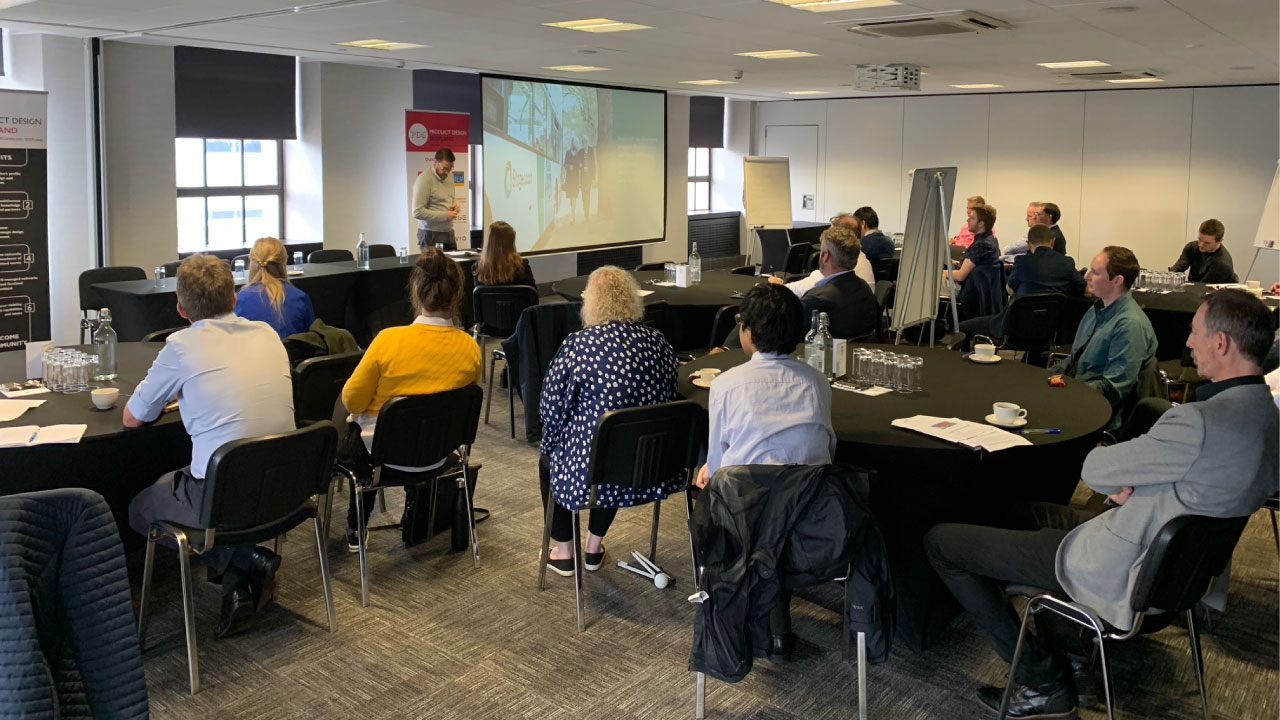 On Thursday 22nd September, Technology Scotland, through its Product Design Scotland Network, delivered the first in its 'Design for the Future of…' series. This first event, Design for the Future of Transport, focussed on the role of design in realising the products and services that will shape the way we move people and goods in the coming decades.
The event kicked off with a panel session of invited speakers who gave their perspectives and shared their experiences of product and service design in the world of transport. Attendees heard about real world developments in areas from alternative fuelled vehicles and autonomy to drones and active travel.
Panellists
Steven Russell, Innovation Manager, Stagecoach Bus
Jamie Duffy, Co-Founder, Tronius Limited
 Richard Stark, Director, DTLX Limited
Jen Ballie, Design for Business Research Manager, V&A Museum of Design
Andy Pollock, Chief Engineer, FreeFlow Technologies
Following the panel session, attendees were split into three groups to consider the following discussion topics:
Where are the key opportunity areas for design/innovation in transport in the next 5 years?
 What are the main challenges to design/innovation in these areas?
A more detailed event output including speaker presentations and key findings from our discussion sessions can be found in the Technology Scotland Members Area. If you are interested in finding out more about our events, our networks and how to become a member, please get in touch with [email protected].