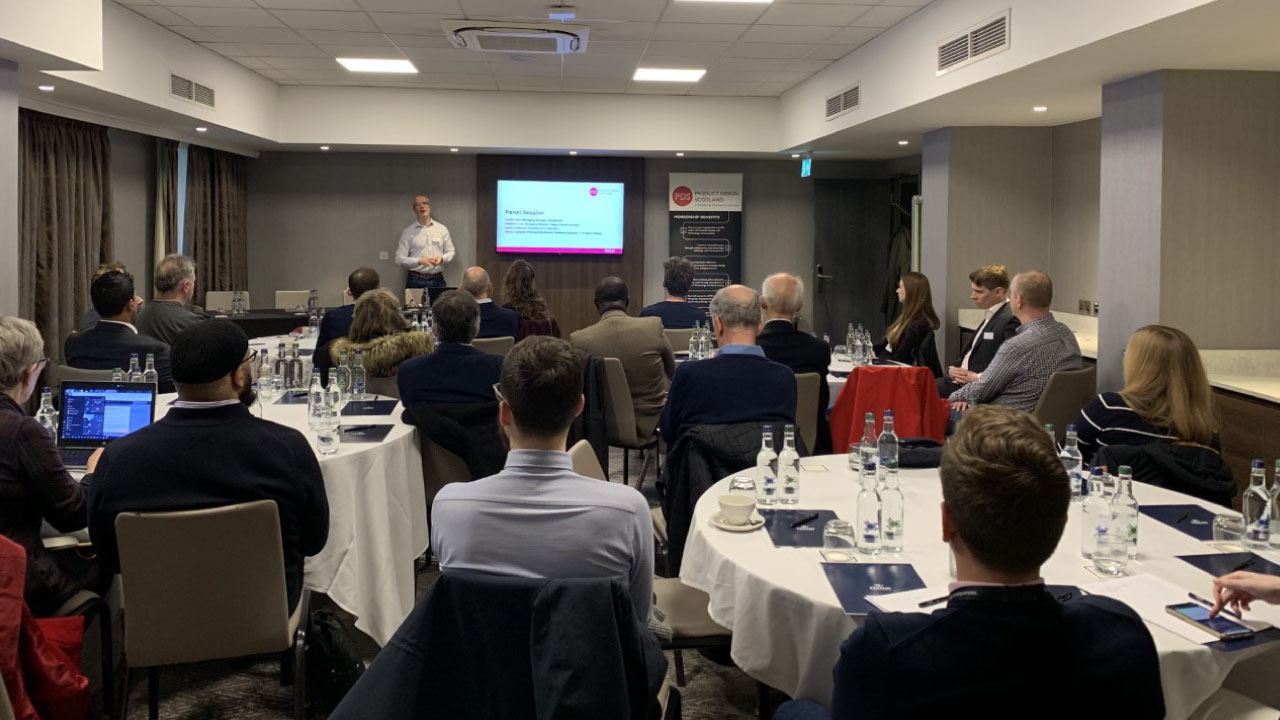 On Thursday 1st December, Technology Scotland, through its Product Design Scotland Network, delivered the second in its 'Design for the Future of…' series. This event, Design for the Future of Energy Storage, focussed on the role of design in realising the products and services that will shape the way we adopt energy storage solutions that will allow us to efficiently integrate our renewable energy solutions and meet our net zero ambitions.
Panellists:
• Matthew Love, Mage Control Systems
• Istvan Csajhagy, i4 Product Design
• Charlie Blair, Managing Director, Gravitricity
• Pas Pallawela, Founder/CTO, StorTera
Following the panel session, attendees were split into two groups to consider the following discussion topics:
• Where are the key opportunity areas for design/innovation in energy storage in the next 5 years?
• What are the main challenges to design/innovation in these areas?
A more detailed event output including speaker presentations and key findings from our discussion sessions can be found in the Technology Scotland Members Area. If you are interested in finding out more about our events, our networks and how to become a member, please get in touch with [email protected].