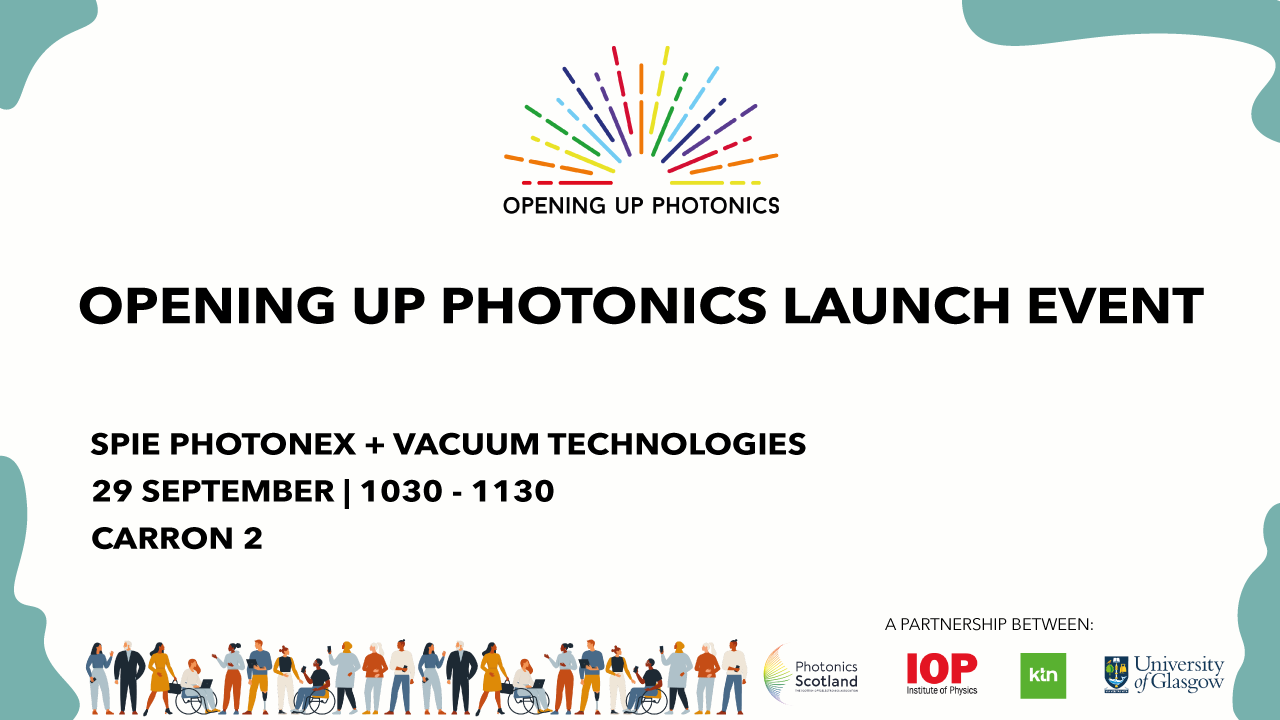 The Photonics Scotland team is delighted to announce the launch of the Opening up Photonics initiative which is taking place from 10:30 – 11:30 on Wednesday 29th September at the SEC Glasgow as part of SPIE Photonex.
Opening up Photonics, a partnership between Photonics Scotland, Glasgow University, the Institute of Physics and KTN, is a platform supporting the Scottish photonics industry to discuss, challenge and address as a community, barriers faced by minority groups, with the aim of increasing accessibility, championing diversity, and ensuring a welcoming and supportive environment for all.
Diversity is critical to the growth and development of the talent pool in Scotland. It helps organisations attract and retain the best and brightest talent. It makes organisations more adaptable, helps avoid group-think, and contributes to disrupting the status quo. Diversity is good for business because different perspectives drive innovation, accelerate growth, and lead to more robust decisions and outcomes. Simply it is the right thing to do.
At the launch event attendees will learn more about the Opening up Photonics initiative, our aims and objectives, input from industry supporters, and how they can get involved.
To register for the event please follow the link below, and select the "Exhibition and Industry Sessions only (free)" option.  Registration will also be available on the day at the SEC.