Technology Scotland recently caught up with our member, Vector Photonics, for our Member Spotlight series. We find out about the work Vector Photonics do, their latest developments, why they joined Technology Scotland, and much more! Take a look below and get to know them.
What does your organisation do?
Vector Photonics produces PCSEL-based, III-V semiconductor lasers – the most significant innovation in laser design and manufacture for 30 years. The company is a spin-out company from the University of Glasgow; one of the UK and world's Optical and Photonics centres of excellence.
Semiconductor lasers are revolutionising our lives in the 21st Century. They are critical components in data communications; additive manufacturing, including metal and plastic printing; LiDAR; and optical sensing – the fastest growing technology markets in the world right now.
The PCSELs (Photonic Crystal Surface-Emitting Lasers) Vector Photonics make are low cost, robust, have a broad wavelength range and high power. This unique combination of key characteristics gives them a huge advantage over all other semiconductor laser technologies used today.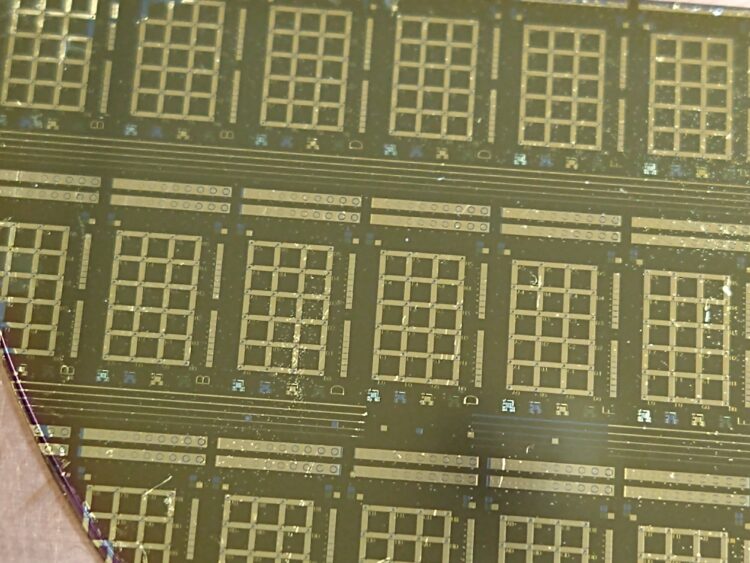 PCSELs are made by the same processes as existing Edge Emitting Lasers, with fewer production and testing steps. This allows established supply chains to be utilised for their manufacture and leads to a greater yield. However, unlike existing technologies, they emit light from their top surface. This makes them easy to package and incorporate into PCBs and electronic assemblies for the many domestic and industrial applications they benefit.
What is your organisation's biggest achievement?
Vector Photonics' greatest achievement has been identifying a ground-breaking technology and putting an experienced team in place to maximise its potential. The team has the experience and credentials necessary, having successfully got seed funding of over £4million. This has come as £1.6 million of equity investment, from a consortium of blue-chip investment companies comprising Foresight Williams (of the Williams F1 and Williams Advanced Engineering Group), the UK Innovation & Science Seed Fund (UKI2S) and Equity Gap. Innovate UK government funding for four development projects for datacoms and additive manufacturing applications is worth a further £2.7 million, with each project having identified customers in place for finished devices.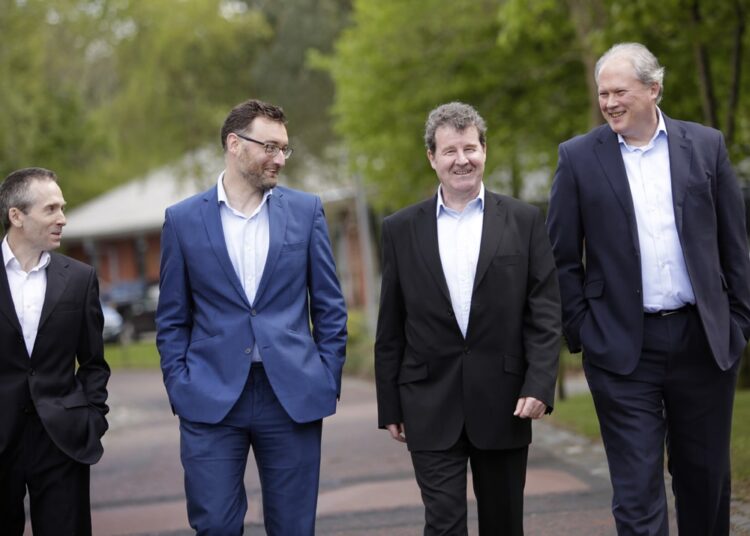 Getting funding during the Covid pandemic has been an achievement in itself, with no face-to-face meetings taking place. However, the amount of funding we have received has allowed us to start-up and scale-up – the latter being a huge bottleneck for companies like Vector Photonics as they grow. We also achieved the investment in Scotland, in a UK funding environment that sees 80% of such funding being awarded in the South East.
Tell us something exciting about your organisation.
Vector Photonics employs some of the best optics and photonics design and development engineers in the world. Initially attracted by our game-changing technology, they like that we have a 'fabless' business model. This model allows fast and infinite scalability, but the engineers consider it more challenging to design for multiple production machines and facilities around the world, enhancing their own development and experience.
Our location in Glasgow provides us with a stream of PhD qualified optical engineers from the Scottish, central belt of universities, recognised globally for their optics and photonics excellence. For our part we are providing high value-added jobs in Glasgow.
Why did you join Technology Scotland?
The team at Vector Photonics feels it is important to be part of the Scottish technology ecosystem, which Technology Scotland represents. We can leverage the exposure this gives us to the photonics industry in Scotland, as well as finance, investment and banking organisations and their political influence in Holyrood and Westminster. Technology Scotland staff have Photonics qualifications, knowledge and experience, which is a bonus, as they understand what we do and where our products are used.
What are you most looking forward to in 2021 / 2022?
Vector Photonics is at the forefront of the new and developing, PCSEL laser technology. The next 18 months will see Vector Photonics progress from protypes to commercial volumes in several different market applications, developing and improving manufacturing techniques in the process. The initial focus is on datacoms application, where PCSELs look set to be the only technology capable of meeting the requirements of next generation, high data rate lasers. However, the company is already working on plastic and metal printing applications with LiDAR, mobile consumer and sensing applications well on the way.