Technology Scotland recently caught up with our member, UniKLaser, for our Member Spotlight series. We find out more about the work UniKLasers do, their latest product development, why they joined Technology Scotland and what they're looking forward to in 2021. Take a look below and get to know UniKLasers.
What does your organisation do?
UniKLasers is a leading laser manufacturing company that designs, develops, and produces single frequency Diode-Pumped Solid-State (DPSS) continuous-wave laser sources for a wide range of applications in research and industry.
We also forge partnerships with the industry's leading researchers and electronics suppliers to produce unique wavelengths for quantum technology development. UniKLasers has recently been part of several nationally-funded research projects, including QT Assemble, MINISQULE, Pioneer Gravity, LQT813, and PLAID – tasked with the development, miniaturisation, and commercialisation of laser sources for quantum projects that support the UK's ambition to become a quantum development hub.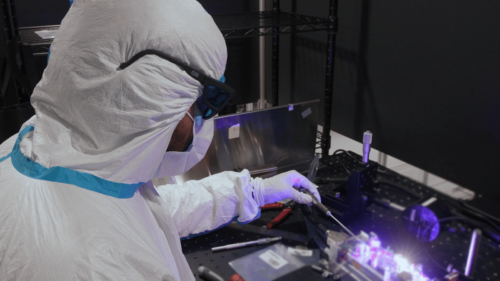 What is your organisation's biggest achievement?
The technology at the core of our single frequency DPSS lasers has been the culmination of decades of research by our founder and CTO, Professor Fedor Karpushko.
The development of UniKLasers' patented BRaMMS Technology® has improved the performance and stability of Single Longitudinal Mode (SLM) DPSS lasers through the incorporation of a Volume Bragg Grating (VBG) within a Michelson Interferometer arrangement. The result of this is the ability to preselect the spectral range of the laser and ensure absolute single frequency of operation.
UniKLasers was founded in 2013 as a result of BRaMMS technology, and produced the world's first DPSS single frequency visible laser, the Solo 640 – allowing a range of applications to be performed by more compact and efficient devices. This year, our technology has been responsible for the production of the world's first DPSS single frequency UV laser at 349 nm – allowing a range of applications to be performed by more compact and efficient devices.
In the near future, UniKLasers will continue to release new products based on our patented technology – bringing innovative single frequency laser systems to the market.
Tell us something exciting about your organisation
Despite the challenges of the last year, we have experienced significant growth as a company.
The most exciting outcome of this so far has been the launch of our new Duetto 349 CW UV Laser – the world's first DPSS CW UV laser system operating with single frequency at 349 nm.
We have developed the Duetto 349 as a lower cost, more energy efficient replacement to heavy and expensive gas lasers commonly used in the 325 nm to 355 nm wavelength range. The small footprint and ultra-stable wavelength and output power stability makes it an ideal solution for high precision applications such as semiconductor inspection, Raman spectroscopy, flow cytometry, interferometry, confocal microscopy, biosciences, and more.
It is also expected to replace existing legacy products, such as the HeCd or frequency-tripled Nd:YAG sources, with a reduced cost, no operational maintenance and solid state package.
Significant financial support through Par Equity, the Scottish Investment Bank, Innovate UK as well as additional support from Scottish Enterprise, RBS, and the Scottish Government has contributed to our expansion into 5,500 sq. ft. office space and our custom-built laser lab.
This triples our current production capability, leaving room to expand throughout 2021. Over the last year our team has grown by 50% as we welcomed new R&D Engineers and established new roles in laser production, purchasing & administration, and sales & marketing – all to support our penetration into the commercial market.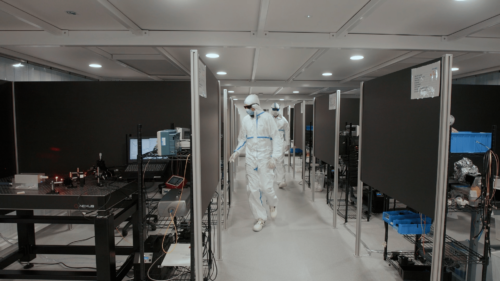 Why did you join Technology Scotland?
Scotland has a thriving and dynamic photonics community that Technology Scotland and in particular, Photonics Scotland, brings together. Technology Scotland offers members a chance to be part of a supportive community of technology companies and research partners, while increasing visibility for SMEs and micro-businesses.
On the technology side, one of the most important processes for developing new products is having a strong feedback loop with the market. This helps us properly understand the concerns, risks, and requirements of a growing field. Being a Technology Scotland member allows us to grow our network to connect directly with businesses, suppliers, manufacturers,  and integrators, as well as to network and collaborate with researchers and leading-edge universities  in photonics – to develop our lasers directly with the people who need them.
What are you most looking forward to in 2021?
2020 has been a challenging year for everyone, but the outlook for 2021 is looking increasingly optimistic. As we continue to grow our team, we grow our opportunities for further product releases and research partnerships.
We are also hopeful that with the global rollout of vaccinations and ease of travel restrictions worldwide, we can attend industry events and meet our customers and partners in person.
Since our foundation, we have utilised BRaMMS technology to release market-leading and innovative solutions. Beginning with the world's first visible DPSS laser, and the most recent release of the world's first CW UV DPSS laser, the Duetto 349, we are excited keep bringing you 'world first' laser solutions.