After a forced break of 3 years, the international photonics industry met again in person in Munich at LASER World of PHOTONICS from 26th to 29th April 2022, highlighting the central role photonics plays in areas such as medical technology, electromobility and industrial manufacturing. This year also featured the World of QUANTUM, a stage for the international quantum technology community, for the first time.
Photonics Scotland was in attendance to represent our members and raise awareness of the Scottish photonics cluster. The team was based in the World of QUANTUM hall, sharing the booth of our member organisation QuantIC.  Our member companies Alter Technology, Clyde HSI, Fraunhofer UK and PowerPhotonic were also exhibiting at the trade fair.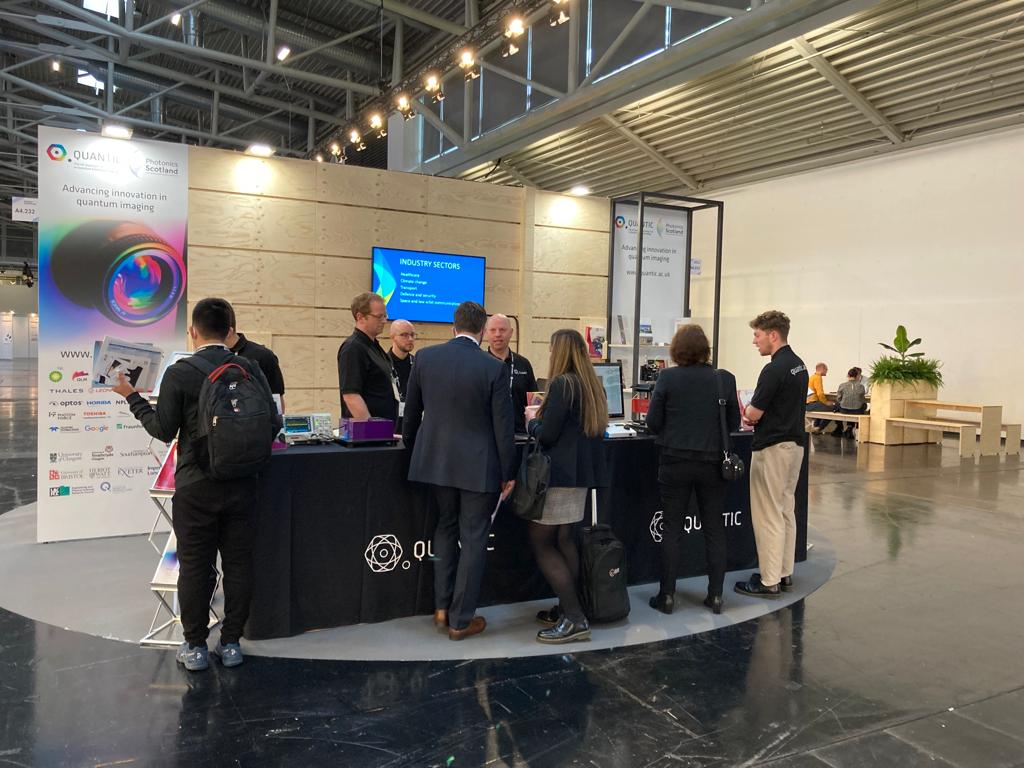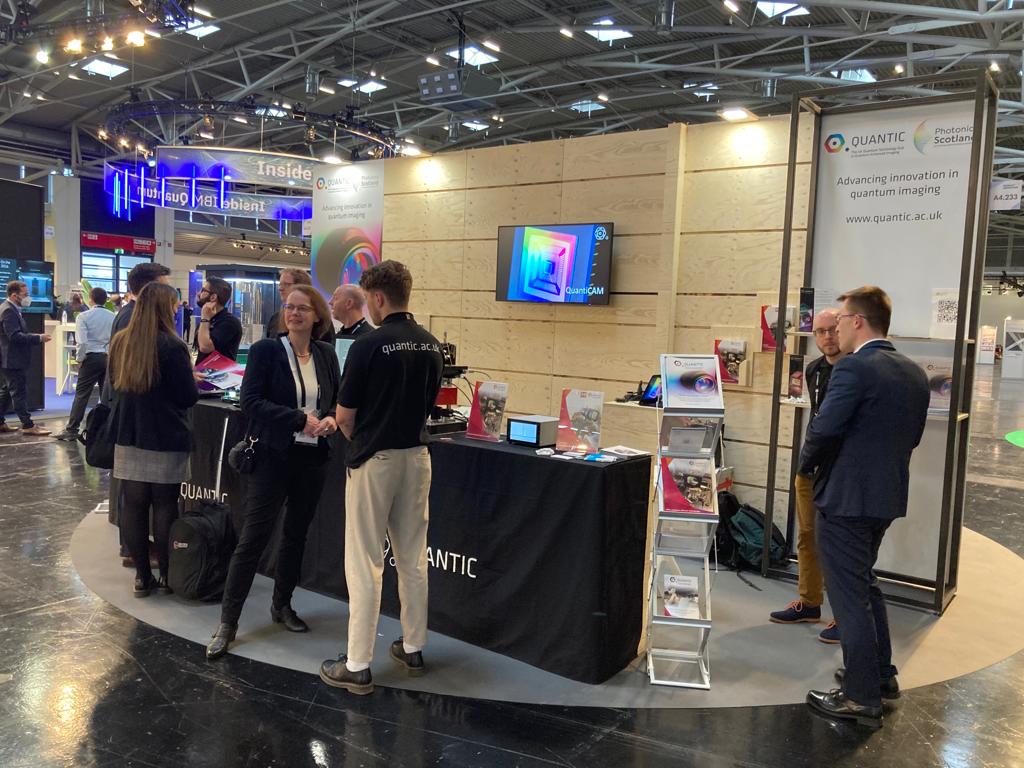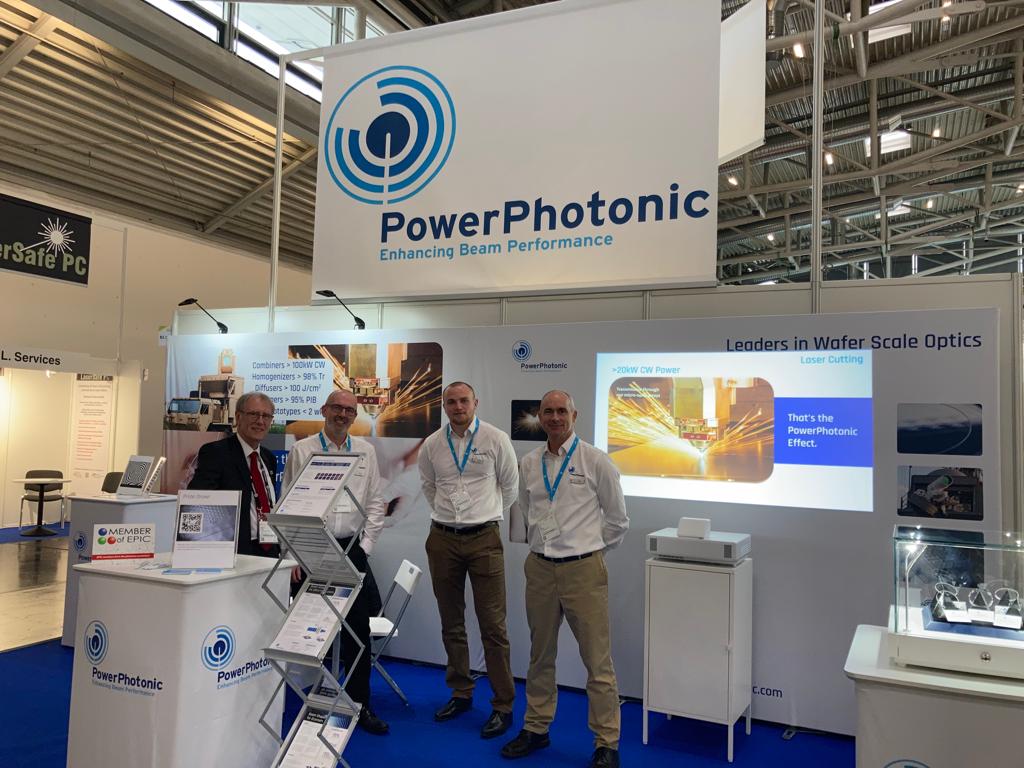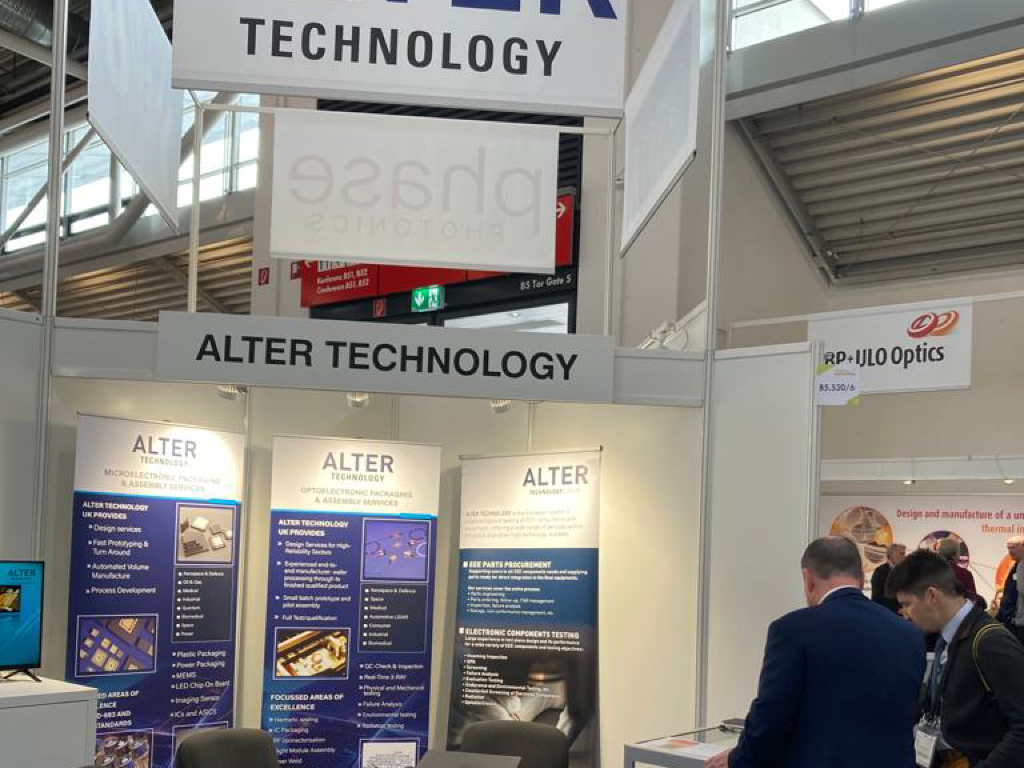 Having the opportunity to meet with our international counterparts, raise awareness of the capabilities of the Scottish photonics sector and discuss shared topics of interest was a key part of the trip. We participated in the Global Photonics Alliance meeting, with clusters from Austria, Canada, England, Finland, Germany, Netherlands, Poland and USA, where we spoke about issues affecting all our clusters, including the effect of the war in Ukraine on supply chains and also the universal issue of skills development for the photonics sector.

Photonics Scotland were invited to be part of the Optics and Photonics Cluster Berlin Brandenburg special International Breakfast, presenting the cluster and our members to the invited guests. Networking was key to this session, followed by a walk across the Berlin Brandenburg booth where we were introduced to the exhibitors.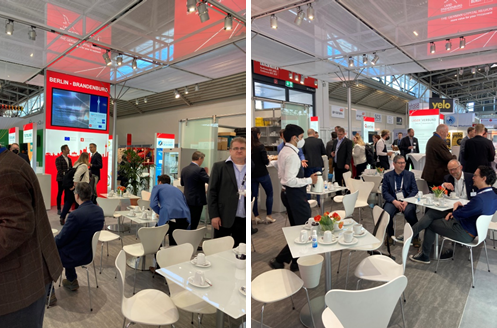 Other highlights included meeting with the SDI representative from Dusseldorf and attending networking events organised by OPTICA, the Canadian Embassy and Business France where we were able to expand our network and raise awareness of the Scottish photonics cluster.
LASER World of Photonics welcomed over 900 exhibitors from more than 30 countries, and more than 15,000 trade fair visitors (about 80% of 2019 figures), with the UK being in the top 10 exhibiting and visiting countries.  LASER World of Photonics was a great reminder about how important photonics is in the world today.
The next LASER World of PHOTONICS will be held at the Messe München exhibition centre from 27th – 30th June, 2023, and the next World of Photonics Congress from 25th – 30th June, 2023.