As a result of discussions with Scottish Government, and in particular, Minister for Trade, Investment and Innovation, Ivan McKee, Photonics Scotland was asked to undertake a baseline survey of its members on behalf of Scottish Government and its enterprise agencies in order to provide an up to date view of the Scottish Photonics sector.
The survey was launched on 30th March and we are delighted to share that we have received a fantastic response, with around 70% of Scottish Photonics companies submitting completed surveys! We are proud to say that these survey results represent the most detailed analysis of the sector in over a decade.
The data gathered from this survey will be used to support Photonics Scotland's vision to treble the size of the sector in Scotland by 2030 as detailed in our vision paper, Photonics in Scotland: A vision for 2030, published last year. The data will also provide crucial information to inform the focus of support for the sector over the coming months and years.
Below are the key findings from an initial analysis of this survey. We will be providing a full breakdown and analysis of all survey data in due course.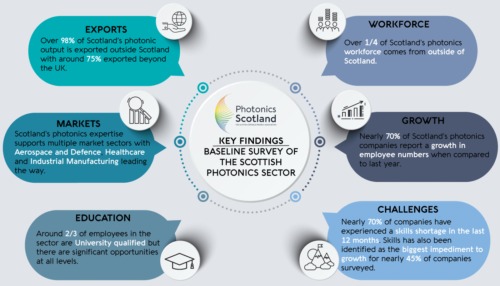 KEY FINDINGS BREAKDOWN
EXPORTS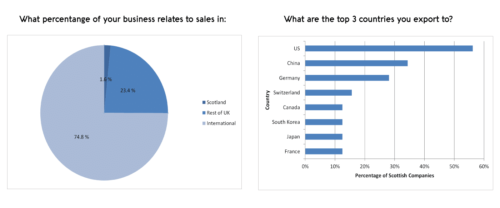 "Over 98% of Scotland's photonic output is exported outside Scotland with around 75% exported beyond the UK."
MARKETS
"Scotland's photonics expertise supports multiple market sectors with Aerospace and Defence, Healthcare and Industrial Manufacturing leading the way."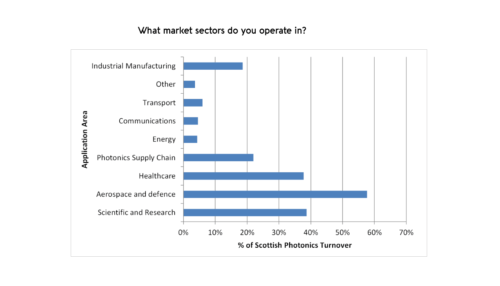 EDUCATION
"Around 2/3 of employees in the sector are University qualified but there are significant opportunities at all levels."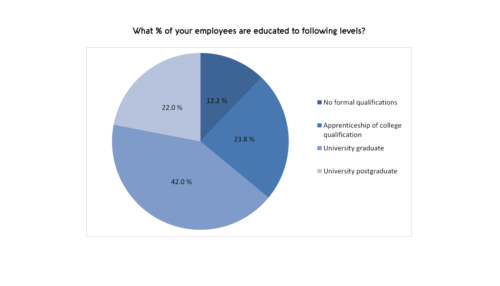 WORKFORCE
"Over 1/4 of Scotland's photonics workforce comes from outside of Scotland. "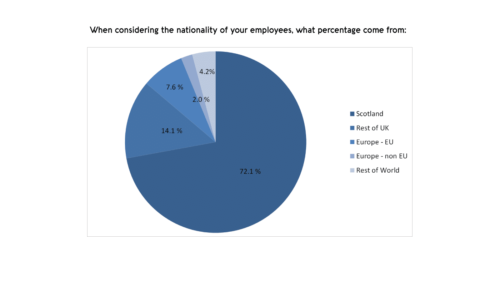 GROWTH
"Nearly 70% of Scotland's photonics companies report a growth in employee numbers when compared to last year."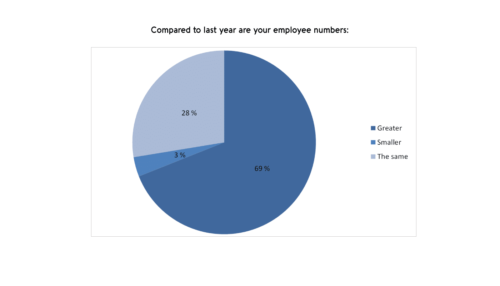 CHALLENGES
"Nearly 70% of companies have experienced a skills shortage in the last 12 months. Skills has also been identified as the biggest impediment to growth for nearly 45% of companies surveyed."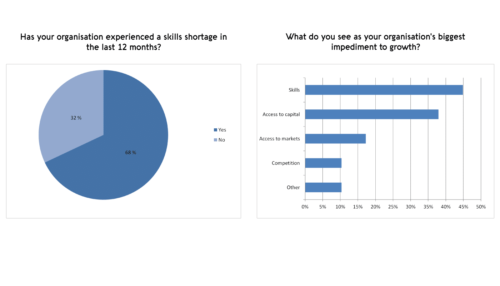 A full breakdown and analysis of the survey will soon be available. In the meantime, if you have any queries, please get in touch with [email protected]