Government confirms £20m funding for businesses and researchers to pioneer the use of ground-breaking quantum technologies.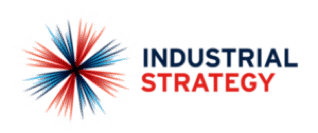 The next generation of navigation systems that could operate without GPS, cameras that can see round corners and truly trustworthy methods of exchanging data are three of the devices and systems that could be developed in the next quantum revolution led by UK companies and researchers.
The Government has confirmed that a £20m pioneer fund will be available to support the development of 3-5 prototype quantum-enabled devices that could be used in future sensors, consumer electronics and digital services. Click here for the announcement press release and here for the competition website.
The investment is the part of Government's Industrial Strategy Challenge Fund, which brings together world-leading research with businesses to take on the major societal and economic challenges of our time.
Pioneer funding will be used to establish whether more significant future funding could help UK businesses to establish a global advantage.
The Challenge will be delivered by UK Research and Innovation (UKRI) through Innovate UK and the Engineering and Physical Sciences Research Council (EPSRC). KTN will be running a briefing event for businesses and researchers in London on 18th April.
Draft Programme
10:00 Registration
10:30 Quantum and ISCF
Sir Peter Knight, Interim Challenge Director
10:45 Competition Scope
Dr Chris Jones, Innovate UK
11:30 Competition Process
Julie Brown, Innovate UK
12:15 Q&A
12:30 Lunch & Networking
13:15 Optional Networking and 1:1 Meetings
15:00 Close