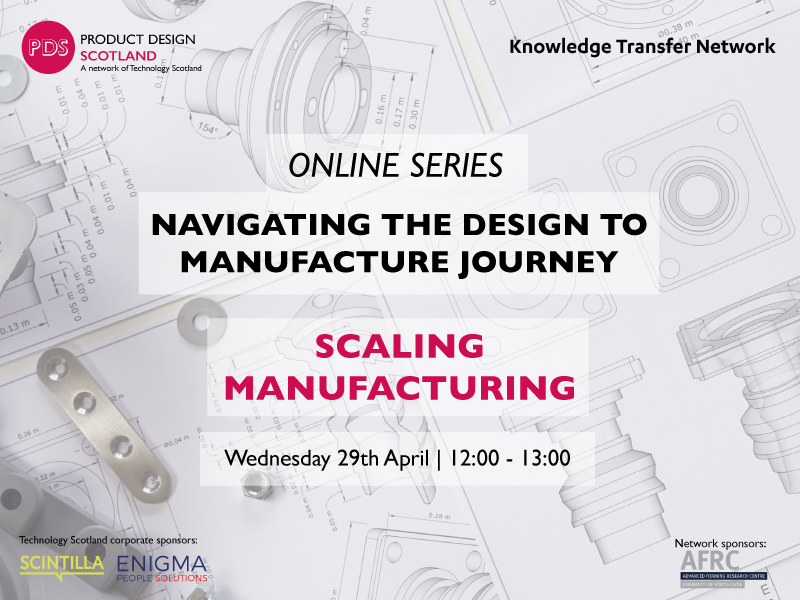 ONLINE EVENT – Navigating the design to manufacture journey: scaling manufacturing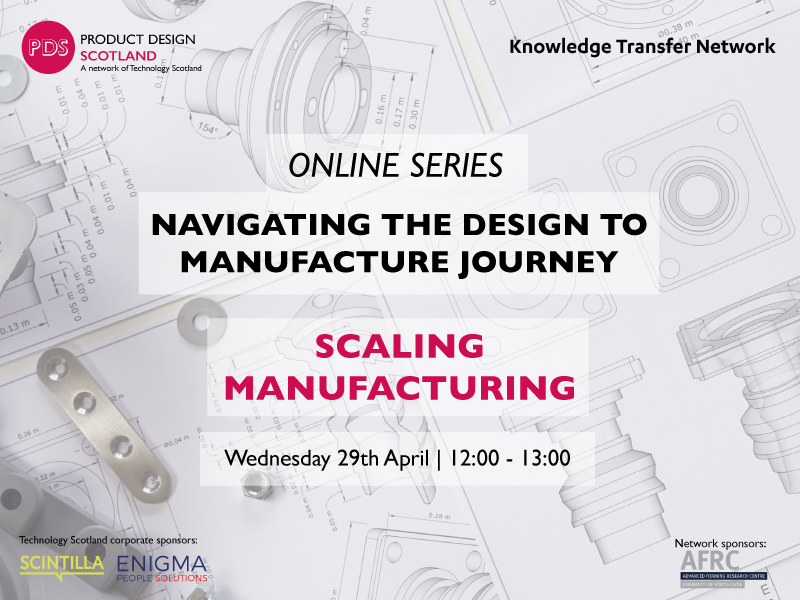 Scaling manufacturing
29th April | 1200-1300
ABOUT ONLINE SERIES
Turning an idea into a scalable, commercial product is a challenge that faces many entrepreneurs, innovators and SMEs. Developing a new product, new functionality or new customer experience can be difficult, and the design to manufacture process must be given careful consideration to ensure that development costs and timelines are managed effectively.
Navigating this process can be daunting and good communication between stakeholders is vital. By understanding what designers and manufacturers care about, it will be easier to establish the good relationships and processes that will avoid costly, time consuming changes further along the development process.
Product Design Scotland in partnership with the KTN Manufacturing Team have curated an exciting and informative lunchtime programme – join us each week for an opportunity to hear from representatives across the design to manufacture space. Experienced innovators and specialists will give their own perspectives on the challenges and important considerations that should inform early stage product development.
Grab a tea and a sandwich and join Abi Hird and Alastair McInroy each Wednesday for expert insights, stimulating debate and an opportunity to join our diverse and vibrant community collectively focused on navigating the design to manufacture journey.
ABOUT EVENT
Getting from a prototype to scaled manufacturing can be a huge chasm for innovators! Often funding dries up and a whole raft of unanticipated challenges emerge. This session prepares innovators for what is ahead and offers top-tips and insights based on a wealth of experience. Forewarned is forearmed!
Hear about some thought provoking ideas from our engaging speakers: