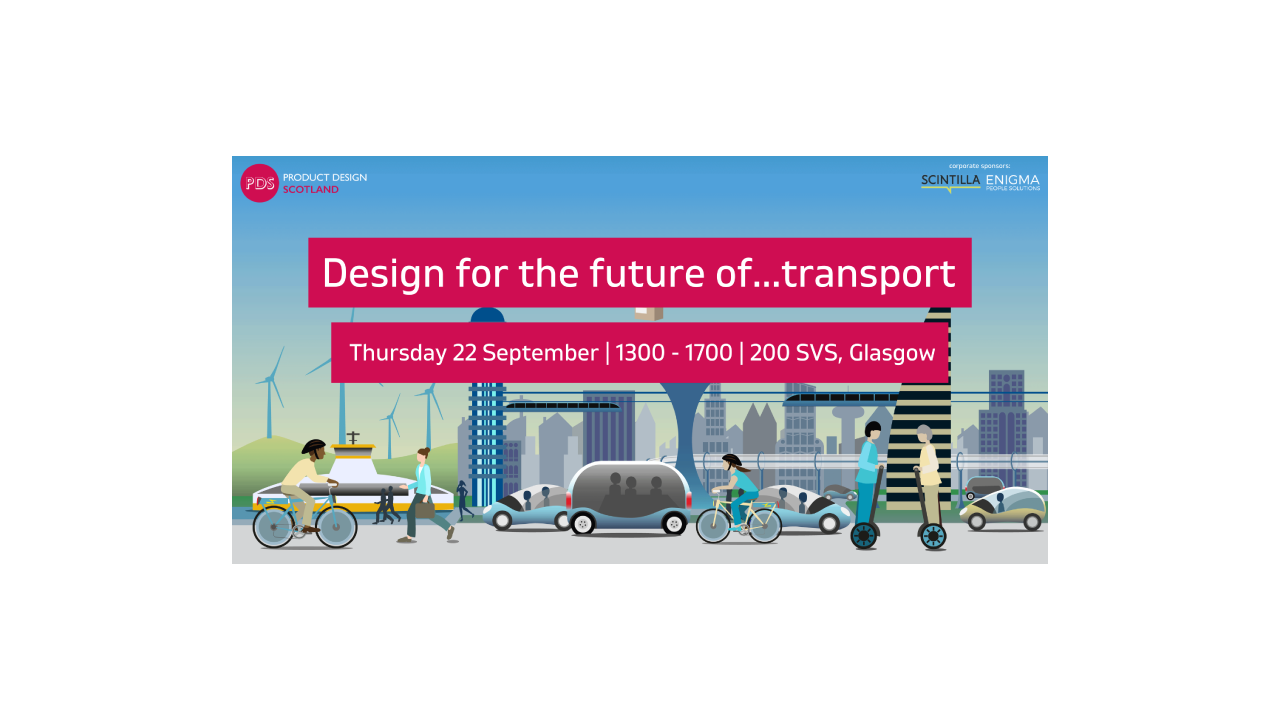 Design for the future of…transport
Background
Design for the Future of…..
Product Design Scotland is pleased to introduce its 'Design for the Future of….' series. This series, to run throughout 2022-2023, will bring together innovators, designers and manufacturers to explore key opportunity areas for innovation in the next decade. The focus will be the role of design and its importance in supporting the journey from innovation to commercialisation.
In each event in the series we will focus on a particular theme, exploring the role of design in successfully developing new products and services to meet future market demand. We will hear from innovators and designers as they discuss real life successful case studies, providing a tangible illustration of best practice in action.
About this event
Design for the Future of….Transport
Transport is ubiquitous throughout our daily lives, providing that all important connectivity to employment, education, healthcare and social engagement. Future delivery of transport will not just impact the way we move but will also have significant impact on important areas such as decarbonisation, public health and inclusivity. Indeed, with the transport sector now contributing over 27% of the UK's carbon emissions, it is clear that we must make significant inroads to this if we are to achieve our net zero mission.
This brings challenge and opportunity in equal measure and those developing new products and services in this sector must have a clear understanding of their market and the key steps towards commercialisation. Design plays a crucial role, from early stage concept development through to manufacture scale up.
During this event you will hear from those who have successfully navigated this journey. Through case studies we will highlight best practice and discuss the role of design in achieving success. This will also be an opportunity for innovators to connect with local design and manufacturing capability.
Agenda
1300 Arrival – Tea & Coffee
1330 Welcome
Alastair McInroy, CEO, Technology Scotland
1345 Panel Session – Case Studies
Steven Russell, Innovation Manager, Stagecoach Bus
Jamie Duffy, Co-Founder, Tronius Limited
Richard Stark, Director, DTLX Limited
Jen Ballie, Design for Business Research Manager, V&A Museum of Design
Others, TBC
1445 Coffee Break
1515 Roundtable Discussions – Opportunities in Future Transport
1615 Drinks & Nibbles
1700 Close