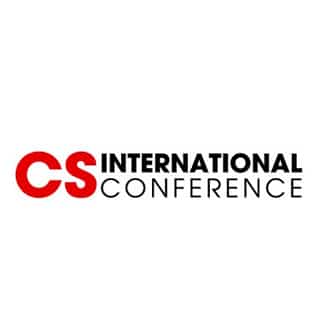 CS International Conference

The Scottish Optoelectronics Association (SOA) is pleased to be a Media Partner of the Compound Semiconductor International Conference taking place on 10th and 11th April 2018 in Brussels, Belgium.

**Please note: SOA members are entitled to a discount on booking. Please email [email protected] to receive the discount code.**
About the Conference
The eighth CS International conference will build on the success of its predecessors, with industry-leading insiders delivering more than 30 presentations spanning five sectors.
Several great speakers have already accepted the invitation to speak at CS International 2018, the must-attend event for the compound semiconductor industry. Presentations secured for this conference include: a trio of talks on GaN power electronics, given by leaders at Transphorm, Panasonic and VisIC; presentations on the integration of compound semiconductor and silicon technologies by NAsP III-V and the co-ordinators of two multi-partner European projects; and a talk by Seoul Semiconductor on its pioneering efforts at chip-scale LEDs. All presentations fit into one of five themes, each of which includes a talk by a leading market analyst.
Together, these talks will detail breakthroughs in device technology; offer insights into the current status and the evolution of compound semiconductor devices; and provide details of advances in tools and processes that will help to drive up fab yields and throughputs.
Attendees at this two-day conference will gain an up-to-date overview of the status of the CS industry, and have opportunities to meet many other key players within this community.
Find out more on CS International Conference website >
REGISTER >