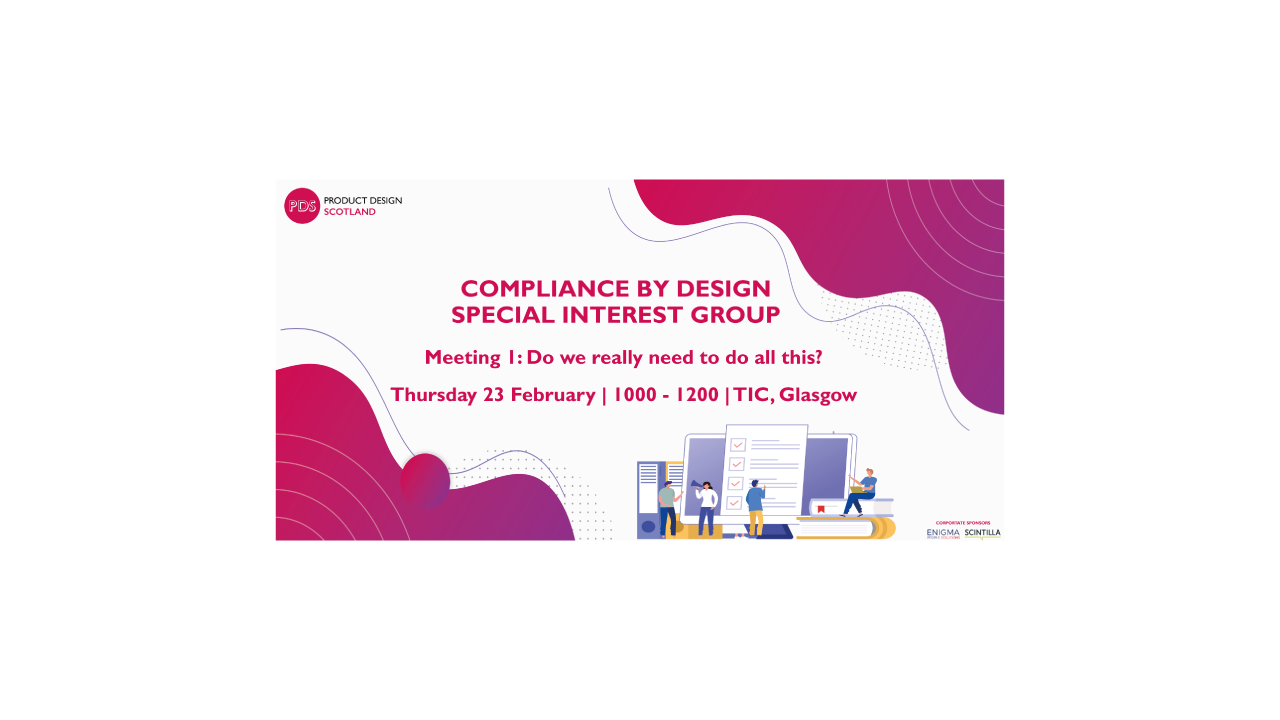 Compliance by Design Special Interest Group: Meeting 1
Introducing our Compliance by Design Special Interest Group
Product Design Scotland is launching its Compliance by Design Special Interest Group to provide a forum for discussion and knowledge exchange in all aspects of compliance relating to the design/development process. The group aims to support technology developers by highlighting best practice, learning from the experience of others, and connecting to a network of organisations negotiating similar challenges.
Meeting 1: Do we really need to do all this?
When: Thursday 23rd February, 1000-1200
Where: Technology and Innovation Centre, 99 George Street Glasgow
Meeting 1 will cover some of the fundamental aspects of compliance by design, those considerations that remain consistent across multiple application areas and sectors. In doing so we will attempt to answer the common response to regulatory compliance "Do we really need to do this?". Topic areas covered by our expert speakers will include:
• Identifying the regulatory route to market
• Understanding the standards
• When is a quality management system needed?
• Timelines
• Case studies – good and bad practice
Speakers:
• Rachael Turkington, Regulatory Principal, i4 Product Design
• Stuart Kelly, Technical Director, Systolic