MaaS Scotland Annual Dinner and Conference 2020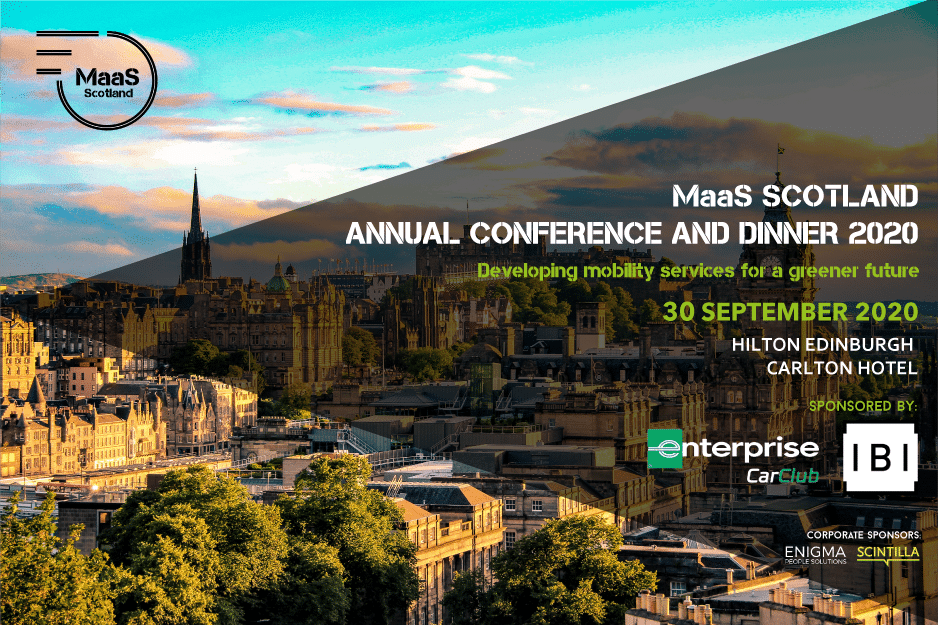 When: 30 September 2020
Where: Hilton Edinburgh Carlton Hotel, Edinburgh
The MaaS Scotland Annual Conference and Dinner brings together representatives from across Scotland, the UK and Europe to discuss recent developments and projects in the area of Mobility as a Service. Now in its fourth year, the event attracts over 150 delegates from across the MaaS supply chain, from technology providers and systems integrators to transport operators and regional and national transport authorities.
This year's conference will have a strong emphasis on the development of mobility services for a greener future. With Glasgow hosting the UN Climate Change Conference (COP26) in November, Scotland will be placed at the centre of the world's attention on the global climate emergency. There can surely be no better time, therefore, to highlight the role of future mobility in reducing carbon emissions and supporting a more sustainable future.
The event will also be an opportunity to hear about initial pilot projects funded through the Scottish Government's MaaS Investment Fund, discussing their early impact and exploring how they position Scotland for future MaaS scale up. We will also hear an international perspective, exploring how we can learn from the experience of others as we develop our own models and services for Scotland.
At the end of the day's proceedings we invite attendees to join us for an evening drinks reception and dinner. This will be an opportunity to continue discussions from throughout the day, developing ideas and creating new contacts in a more casual environment.
Take a look at the event page here.
If you would be interested in sponsoring this event, please get in touch with amy.mcilroy@technologyscotland.scot for more information.