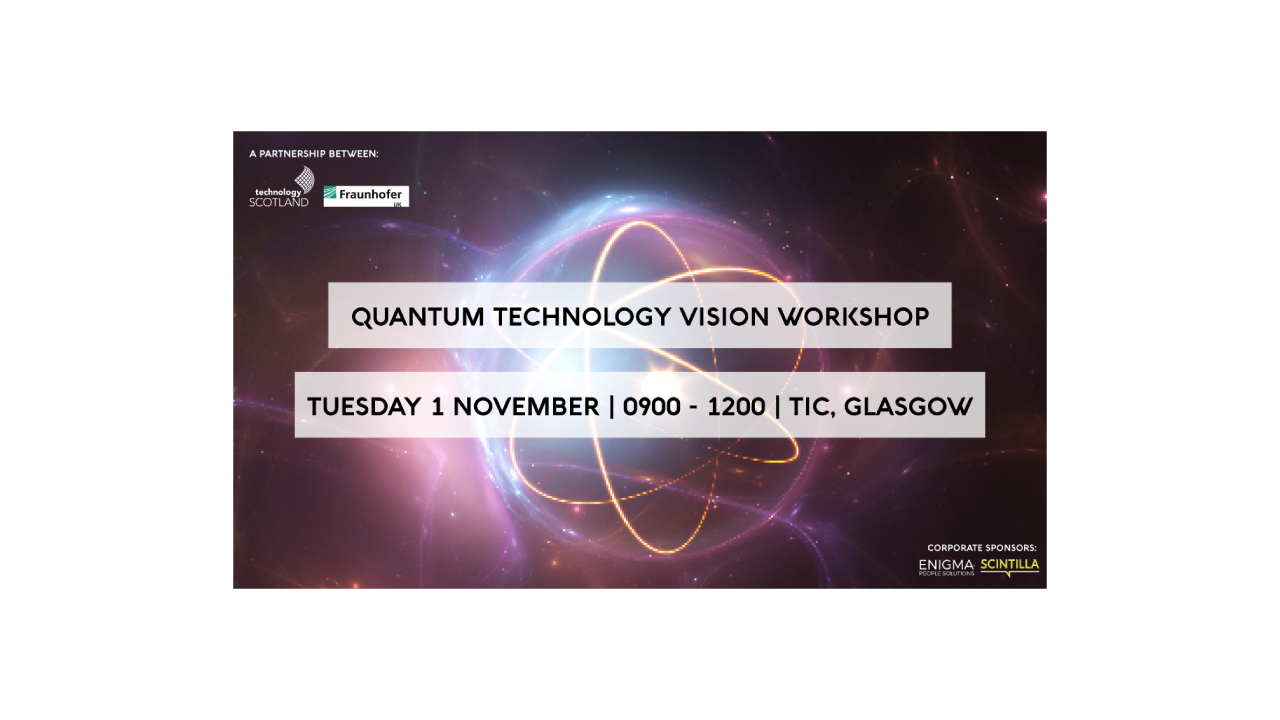 Quantum Technology Vision Workshop
Earlier this year, Technology Scotland launched its Quantum Technology Special Interest Group, delivered through the Photonics Scotland Network. Early meetings of this group identified a collective desire of participants to create a strategic vision paper for Scotland's quantum technologies sector.
In order to collect a comprehensive overview of the sector, we would now like to invite all Technology Scotland members engaged in quantum technologies to a half-day consultation workshop on 1st November in Glasgow.
The workshop will give members the opportunity to share their comments and feedback on a draft list of cluster development and internationalisation.
This event is free to attend. Lunch and refreshments will be provided.
As space is limited, we are currently allocating 1 space per organisation.
Please email [email protected] if you are interested in joining this meeting.