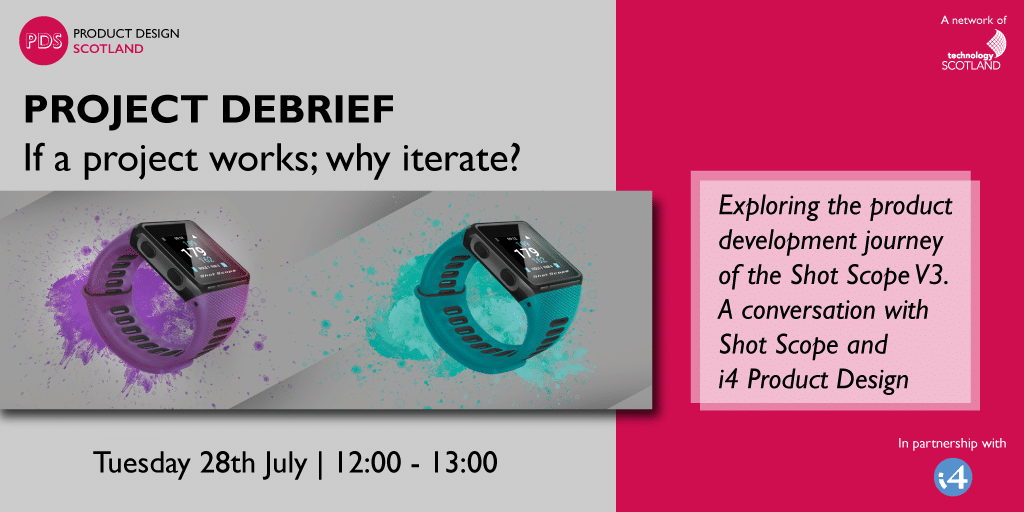 Project Debrief: A conversation about product iteration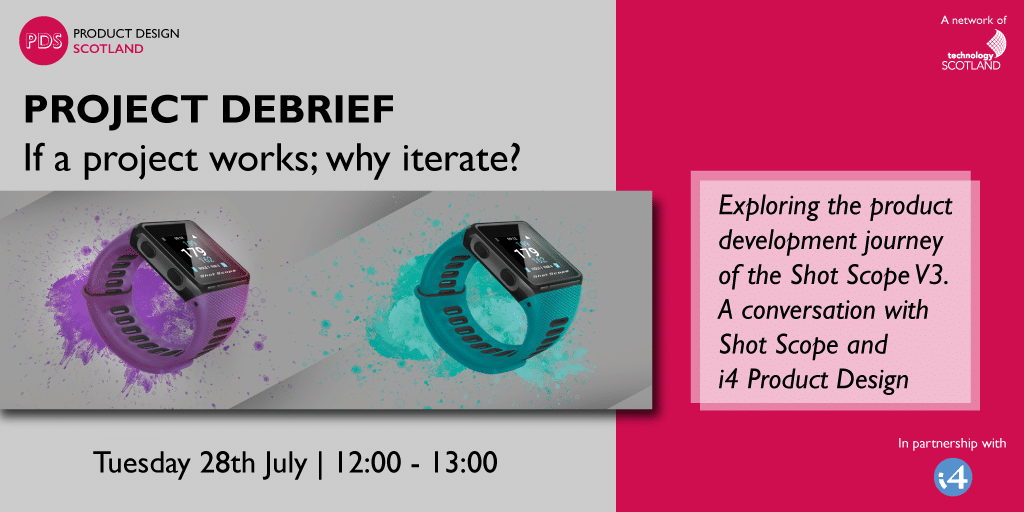 Product Design Scotland present in partnership with i4 Product Design and Shot Scope
Project Debrief: A conversation about product iteration
28th July 12:00 – 13:00
Product Design Scotland is pleased to partner with our members, i4 Product Design, and their clients, Shot Scope, to present our latest event 'Project Debrief: A conversation about product iteration'.
Background
Following the success of the partnership that produced the Shot Scope GPS Golf watch, V2, a sell-out pre-sale campaign which attracted more than 5,000 users across 42 countries, i4pd and Shot Scope joined forces again to support the recent launch of the highly anticipated Shot Scope GPS Golf Watch V3.
About the event
In this session, i4pd Founders Brian Combe and Ewan Maxwell join Shot Scope CEO David Hunter and CTO Lewis Allison to discuss the formation of their partnership which has carried the Shot Scope watch through three product iterations. In addition to the broad topic of product iteration, you'll also hear about the challenges of iterating the Shot Scope watch and design approach that overcame them in taking the Shot Scope V3 to market.
There will be opportunity for Q&A during the chat but you can also tweet/DM questions to @ProductDesScot before the event. This is your chance to ask the designer and innovator the nuanced questions you were curious to know about the decision to iterate a successful product: from choosing a design consultancy to offering technical expertise whilst remaining true to a client's vision.
Speakers
Founder and Manager Director i4 Product Design, Brian Combe
Founder and Technical Advisor i4 Product Design, Ewan Maxwell
Shot Scope CEO, David Hunter
Shot Scope CTO, Lewis Allison