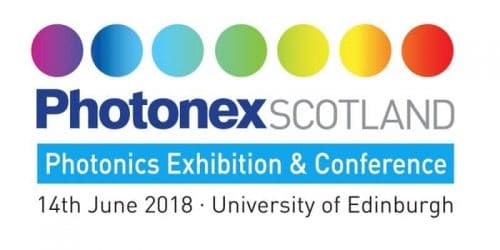 PHOTONEX Scotland 2018
Technology Scotland to chair and co-organise sessions at PHOTONEX 2018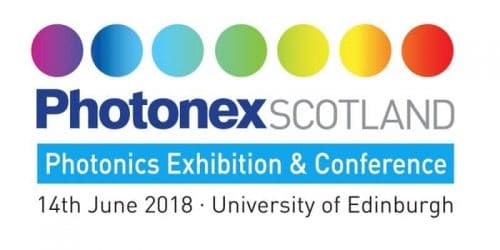 FREE REGISTRATION >
Technology Scotland is delighted to be chairing and co-organising sessions at PHOTONEX Scotland 2018, the event where light technologies come alive!
Where: South Hall, University of Edinburgh
When: Thursday 14th June 2018.
This event provides an unbeatable backdrop for the co-located morning conference, 'Advances in photonic techniques for biomedical sciences', which will be chaired by Dr Alastair McInroy, Senior Programme Manager at Technology Scotland. Alastair will sit on the organising committee and oversee leading speakers from across the UK exploring recent developments and uses of photonics in the life sciences as well as future clinical applications.
Discussing such applications will be Dr Mike Tanner (Heriot-Watt University), who will discuss "Clinical applications of single photon detection including locating medical devices deep within tissue" and Dr Marcel Schubert (University of St. Andrews) on "Ultra-lightweight and super-sensitive: Novel biomedical applications of flexible membrane lasers and bio-integrated microlasers".
And don't miss keynote speaker, Prof Paola Borri (University of Cardiff) whose presentation is entitled "Imaging and tracking single plasmonic nanoparticles in 3D background-free with four-wave mixing interferometry" – it is certainly a talk not to be missed.
In the afternoon and new for 2018, Technology Scotland and QuantIC will be co-hosting 'Quantum Imaging – breaking new ground', a new session examining the very latest industry developments being carried out in Scotland as well as new opportunities.
Commenting on last month's event in London, Managing Director of Logan Research, Ron Logan-Sinclair said: "It was really interesting to canvas new ideas at the conference. I am a big fan of the intimate environment Photonex events have – it was a very inspirational visit."
Both the exhibition and conference are free to attend however advance registration is requested. For those travelling by car the venue also offers free parking.