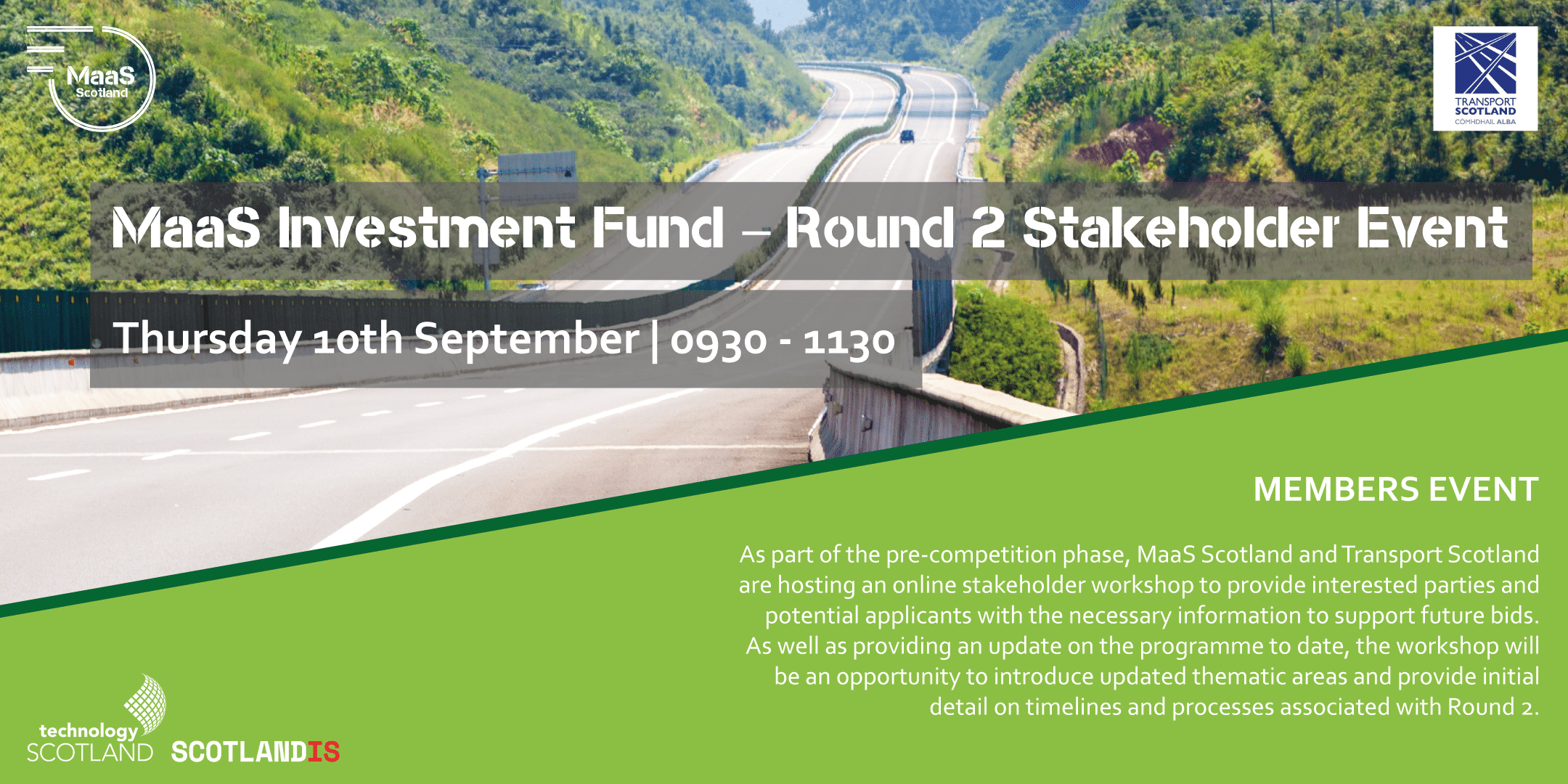 Members event: MaaS Investment Fund – Round 2 Stakeholder Event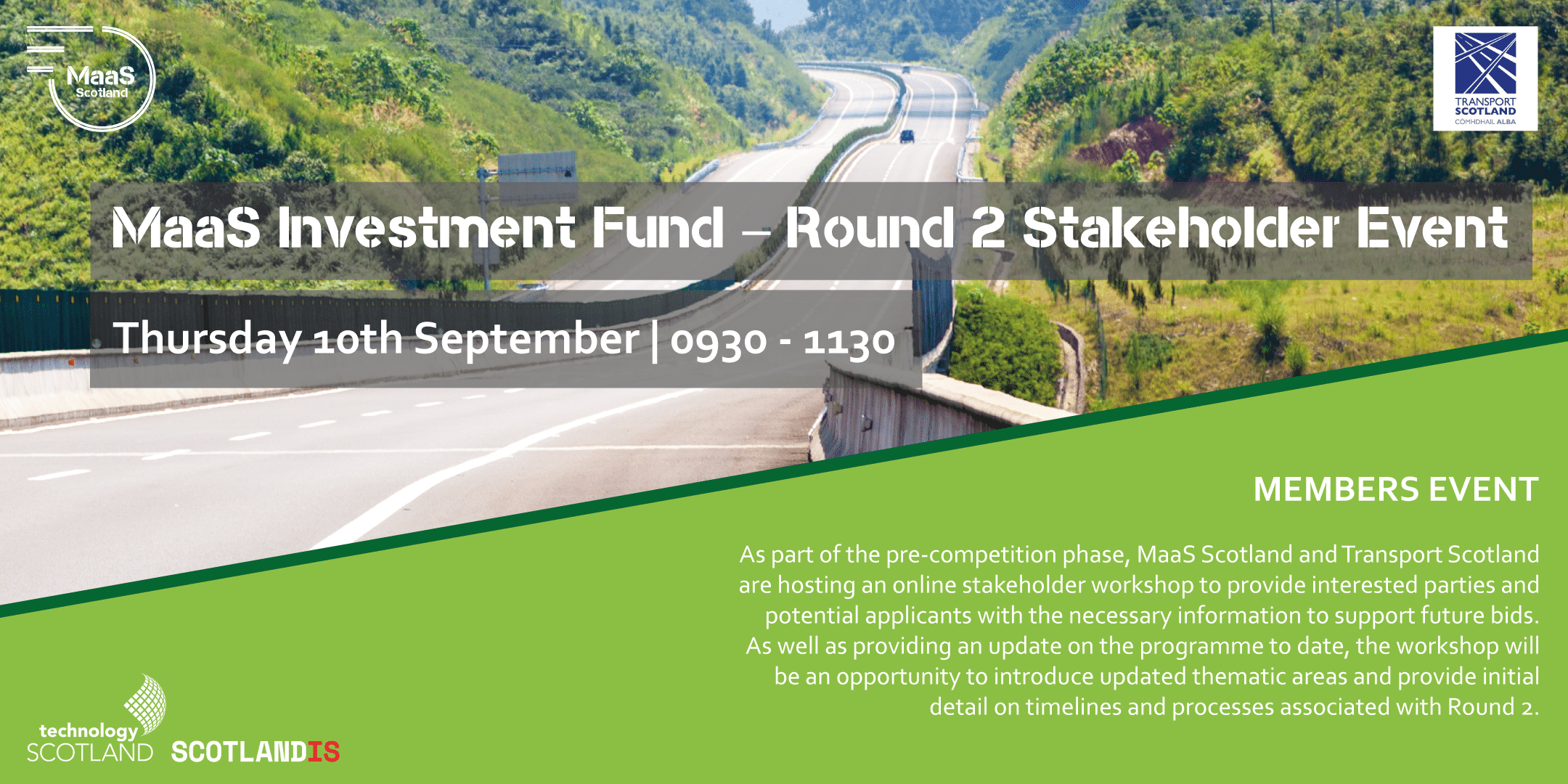 When: Thursday 10th September | 0930 – 1130
About
Background
Interest in Mobility as a Service has grown within Scotland over the last 3 years, led by a diverse network of public and private sector organisations that are keen to exploit this opportunity and position Scotland as a world leader in this emerging market. This was recognised by Scottish Government who, in autumn 2018, committed investment of £2 million to support MaaS pilot projects across Scotland.
Round 1 of the MaaS Investment Fund was officially launched in June 2019 and the first three projects to be supported through the fund were announced in late 2019 and early 2020. Transport Scotland is now working towards the launch of Round 2 in early 2021.
As part of the pre-competition phase, MaaS Scotland and Transport Scotland are hosting an online stakeholder workshop to provide interested parties and potential applicants with the necessary information to support future bids. As well as providing an update on the programme to date, the workshop will be an opportunity to introduce updated thematic areas and provide initial detail on timelines and processes associated with Round 2.
Agenda
0930      Welcome
0935      MaaS Investment Fund – Progress and Round 2
0950      Q&A
1010      Thematic Area Presentations
• Rural and island connectivity
• Accessibility and inclusivity
• Urban environments
1040      Comfort Break
1045      Thematic areas discussion
• Rural and island connectivity
• Accessibility and inclusivity
• Urban environments
1130       Next steps and close