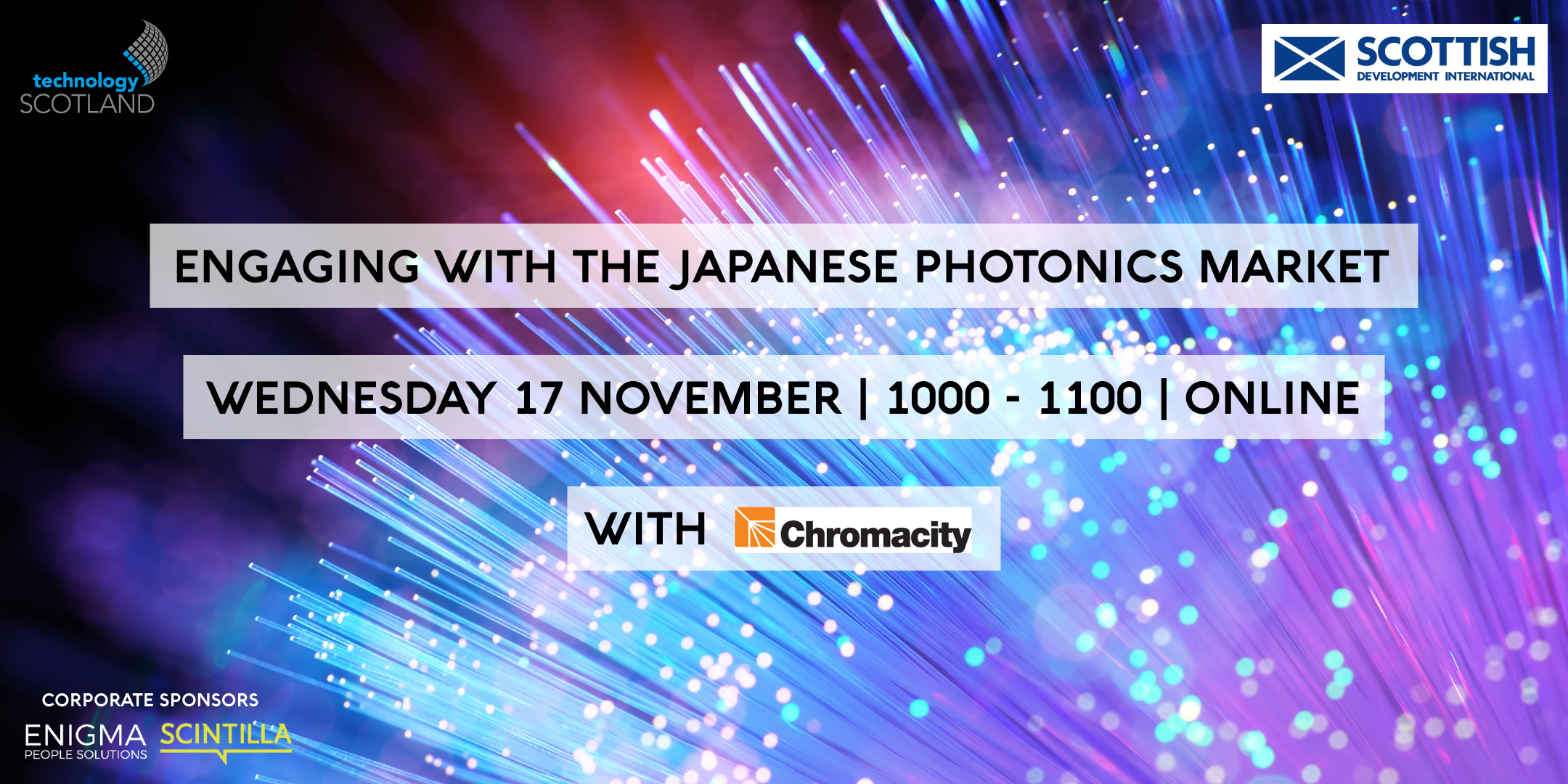 Engaging with the Japanese photonics market
Engaging with the Japanese photonics market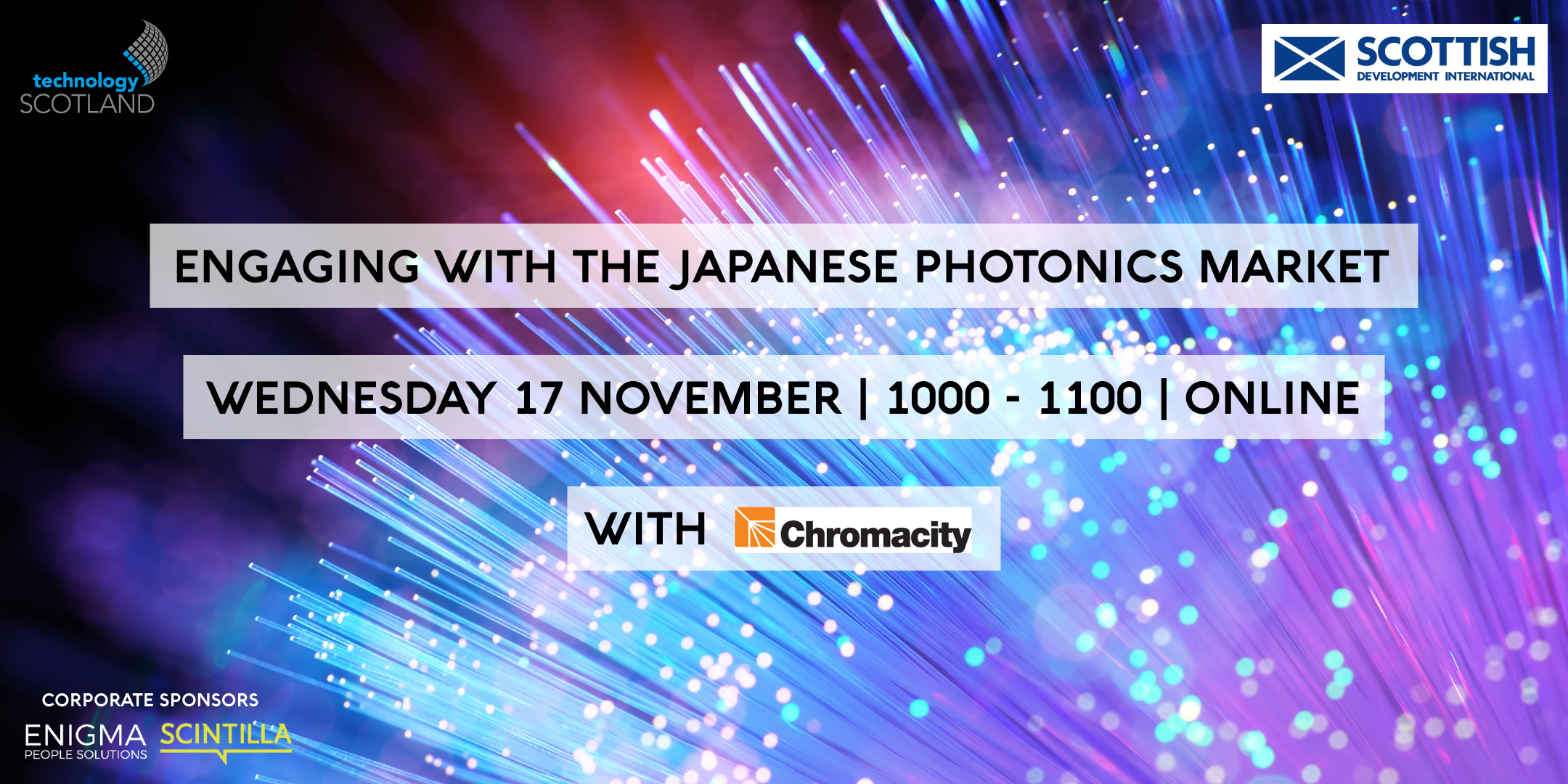 An event in partnership with Scottish Development International and Chromacity Ltd.
According to the recent Photonics in Scotland 2021 Report, Japan is now the 4th largest export market for Scotland's photonics sector. Despite this, it is perceived by many as a challenging market, with continuing concerns around language barriers and differences in business culture. However, support is available to exploit this key international opportunity.
Join us for this special case study event to find out more about how Scottish Development International (SDI) can support your engagement with Japan. You will also hear from Technology Scotland member, Chromacity Ltd, a company that has built new business in this market by utilising the help available from SDI.
Outline agenda:
Ally McInroy, CEO, Technology Scotland – Introduction and background (5 minutes)
Julie Brown, Senior International Trade Executive, Scottish Development International – Market opportunities and support available from SDI (15 minutes)
Bertrand Frossard, Business Development Manager, Chromacity Ltd – Experience of engagement with Japan photonics sector and outcomes (20 minutes)
Roundtable discussions (20 minutes)