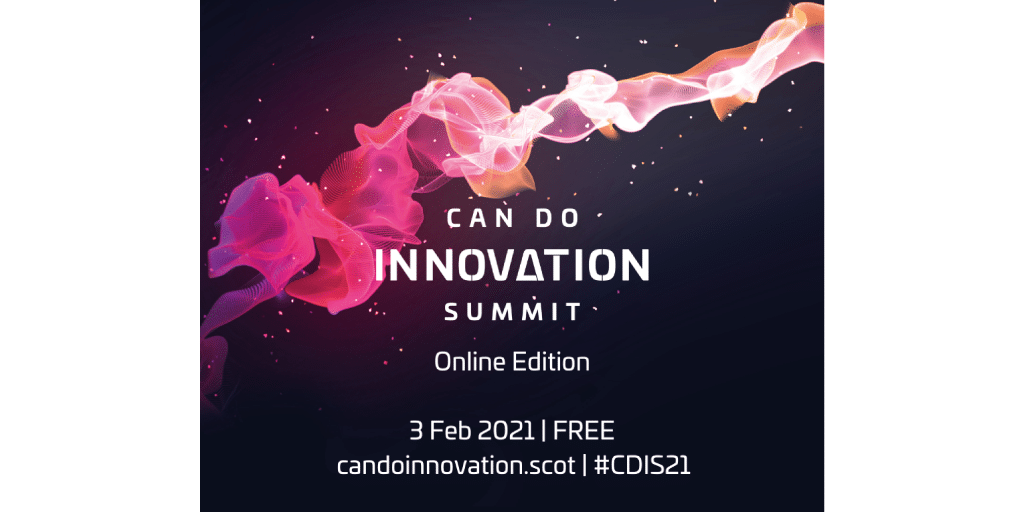 CAN DO Innovation Summit 2021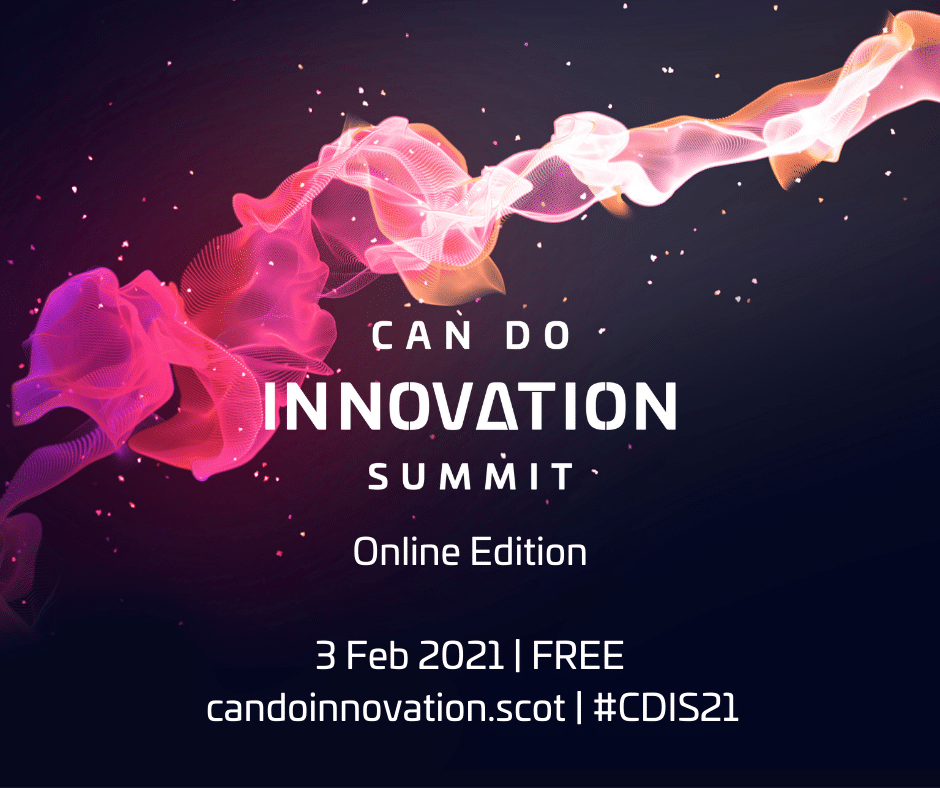 CAN DO Innovation Summit 2021
Online Edition | 3 February 2021 | FREE | #CDIS21
At the CAN DO Innovation Summit – a focal point for business innovation in  Scotland – SMEs will meet the innovators, entrepreneurs, and academics that  can help them adopt new technologies, build progressive working cultures and access the right support to enable innovation-led recovery and growth.
The Summit will explore how businesses from all sectors – from healthcare and advanced manufacturing to construction and the creative industries – can build sustainable growth and resilience after the global impact of COVID-19.
Speakers include:
Craig Foster – Art Director, Pixar
Lolita Jackson – Climate Advisor, NYC's Major's Office
Chloe Demrovsky – President, Disaster Recovery Institute International 
Dyan Finkhousen – CEO, Shoshin Works
John Reid – CEO, National Manufacturing Institute Scotland
Mr Ivan McKee – MSP, Minister for Trade, Investment & Innovation
Plus many more, online here!
It's never been easier to make new connections online via live Q&As, speed networking and drop-in sessions.
800+ delegates | 50+ speakers | 20+ Sessions
Innovation Centre Showcase | Support Village