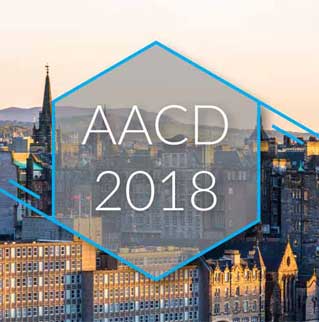 Advances in Analog Circuit Design Worskhop – AACD Scotland 2018

Technology Scotland is thrilled to announce its committment to bring the 27th AACD Workshop on Advances in Analog Circuit Design to Scotland in May 2018.
About

The AACD workshops are a high-quality series of events held all over the world annually since 1992 with the aim of bringing together a large group of people working at the forefront of analog circuit design. The workshops offer the opportunity to discuss new possibilities and future developments whilst networking with key figures from the analog design community.
The 27th AACD Workshop will be organised by Technology Scotland and will take place in the Apex Grassmarket Hotel in central Edinburgh from 14-16 May 2018. Find out more about the Programme below:
DAY 1 – Analog Techniques for Power Constrained Applications
DAY 2 – Sensors for Mobile Devices
DAY 3 – Energy Efficient Amplifiers and Drivers
Where can I register?
Registrations are now open on the AACD Scotland website (aacdscotland.com/registration/). Delegates can sign up via Eventbrite or by requesting an invoice.
Sponsorship Opportunities
Every year over 100 leading industry figures gather to discuss the most cutting edge discoveries in analog circuit design. With 3 days of speakers confirmed and visitors from the UK, Europe, North America and Asia, this is a fantastic opportunity to ensure your brand is showcased on an international stage.
We have a limited amount of sponsorship opportunities available, benefits include free tickets to the entire conference and social programme for you and your colleagues, worth 800 euros each.
Want to find out more? Get in touch with us!